About this Event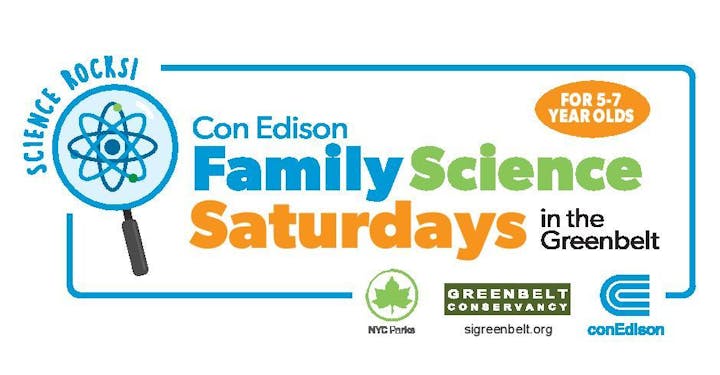 Colorful Science (for ages 5 - 7)
Saturday, February 23, 2019 @ 11:30 am Greenbelt Nature Center 700 Rockland Avenue, Staten Island, NY 10314
This free series will take place once every three months.
We are happy to be offering Family Science Saturday, a quarterly series featuring science topics and experiments designed for children and parents to accomplish together. Registration is required through this site. For questions, please call the Greenbelt Nature Center: 718-351-3450.
February's topic is Colorful Science. There are more to colors than what first meets the eye. Using magic markers, food coloring, and more, we will mix, separate, and spread various shades and hues.
A few short, self-guided activities will start families thinking together, followed by a full group activity. These programs are designed for families with children ages 5 -7 years old. We cannot accommodate younger children - thank you for your cooperation.*
During our programs, one adult must accompany each child, with no more than two adults accompanying the child. (No organized groups, please). Adults should be actively engaged and assisting their children with the activities. Please refrain from cell phone use aside from taking photographs of your child(ren) or using the phone as a stop watch during activities.
Please call 718-351-3450 to add your name to the waiting list if you have been closed out of registration. We will contact you if spots become available.
*Please note that we cannot accommodate any children who are not currently in this age range. This includes the younger siblings of any registered participant as well as any toddlers or babies in arms, carriers, slings, or strollers. Registration is required, and class size is limited; we will maintain a waiting list as sessions fill quickly.