L.A. VS Las Vegas Watch Party at StarBase -5 min walk to Allegiant Stadium. Food, Drinks, Live Music and Games !
About this event
With Allegiant Stadium just a 5-minute walk into StarBase's backyard, 9 indoor/ outdoor tailgate experiences are programmed to catapult Las Vegas into the ranks for the top tailgating cities in the NFL.
This is the first watch party of its kind produced by a family of top-tier experiential experts building human connections for brands through meaningful experiences.
Together we play, we cook, we build bonds, cheer for the love of the game, and together we win!
RSVP for entry you into the tailgate and the after-party where you'll find food vendors, live music, games, fun tech to explore and drink specials.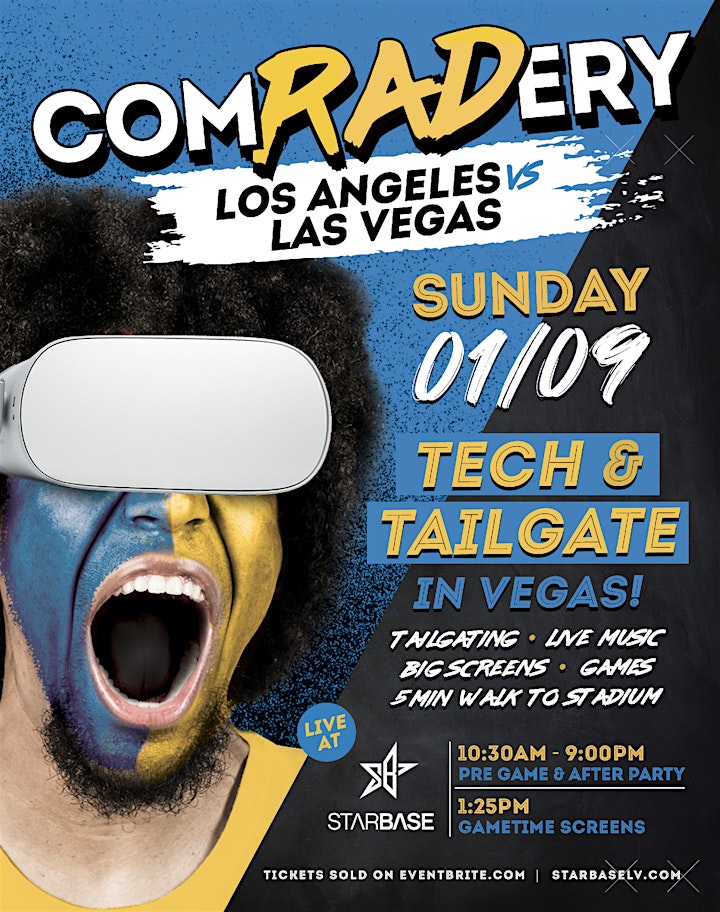 Organizer of Comradery: LA Chargers vs LV Raiders Watch Party at StarBase