Description
Comrade Sister: We Are The Altar

Upon greeting one another inside the Black Panther Party the women would call each other "Comrade Sister." Join Omi Gallery for this multi-media Artist Talk featuring contemporary works inspired by and honoring the women of the Party. Artists Joan Tarika Lewis, Karen Seneferu, Ain Bailey, Marnika Shelton, April Martin, Bushmama, Jay Katelansky, and Audacious I Am will be in conversation with Melanie & Melorra Green.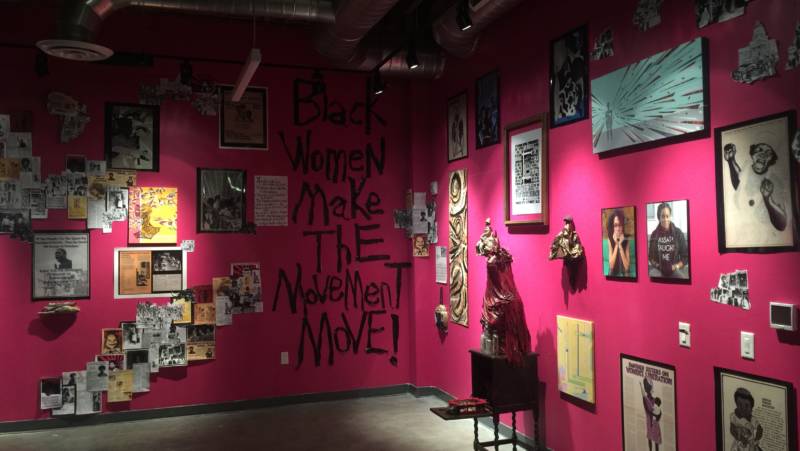 "Survival Pending Revolution: Black Panther Party 50"
Archival and Contemporary Musings on Love
"Survival Pending Revolution" explores the Panthers' contributions and impact locally and abroad 50 years after their inception. Featuring rare archival material from the collection of Oakland-based archivist Lisbet Tellefsen, the exhibit highlights include never-before-seen photographs, original prints, posters, and original newspapers promoting "community survival programs" created to "Serve the People: body and soul."
"Survival Pending Revolution: Black Panther Party 50" is produced by the curatorial team including Ashara Ekundayo, Melorra & Melonie Green, Lisbet Tellefsen and Nia Fairweather.
The show is on display October 7, 2016 – January 7, 2017.