Looking for ways to differentiate your company in the controls market? Computrols can give you a competitive and profitable edge!
About this event
Computrols is seeking distribution partners in throughout Florida and Georgia.
We'll be hosting a 30-minute virtual event on Thursday, October 28th at 9am ET for select participants in which we'll provide an overview of our solutions and how we make doing business easy for our partners.
Our Manager of Strategic Partnerships will be setting up in-person meetings/demonstrations the following week to further conversations with interested parties.
To learn more about how we partner with mechanical, controls, and electrical contractors, please visit our website.
Why you should consider partnering with Computrols…
Computrols provides a flexible and comprehensive Building Automation System solution with a bullet-proof hardware lineup. We've built our business on our competitors' shortcomings by providing high-quality, American-made products that are backward and forward compatible with previous generations.
Never done controls before? No problem
Computrols training and support are second to none. If you are looking for ways to expand your portfolio of products and services, controls is an excellent option. You can watch our webinar on how to start a successful controls division here and download a FREE e-book.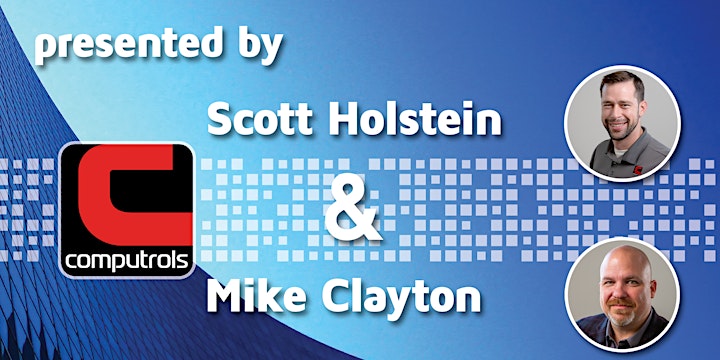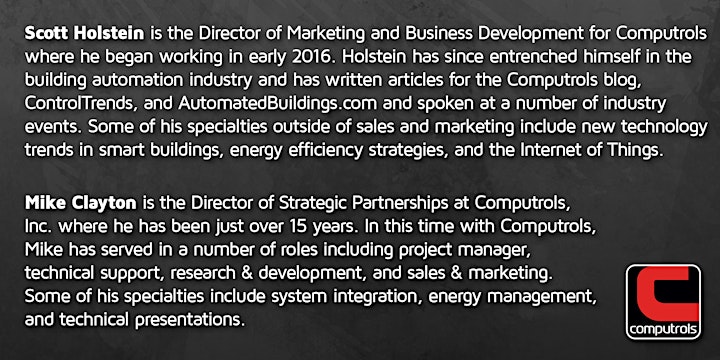 Organizer of Computrols Florida/Georgia Distribution Opportunities - Live Event
Computrols designs, manufactures, installs, and services intelligent systems that make buildings smart, secure, healthy, and energy efficient.
Since its beginnings, Computrols has worked with building owners, property managers, and facilities managers to develop the simplest to use building automation system on the market. As a leader in the manufacturing of intelligent controllers, Computrols prides itself on offering a lifetime warranty on all of its DDC controllers.
Computrols building automation systems save energy, time, and labor, thereby saving our customers money. When all lifecycle costs are considered, Computrols provides the most economical building automation system on the market.