Description
Computer coding lessons for kids in Concord priced at 199$ per school Term 3 weekly classes except public holidays (commences from 18 July 2017 and finishes on 19 September 2017).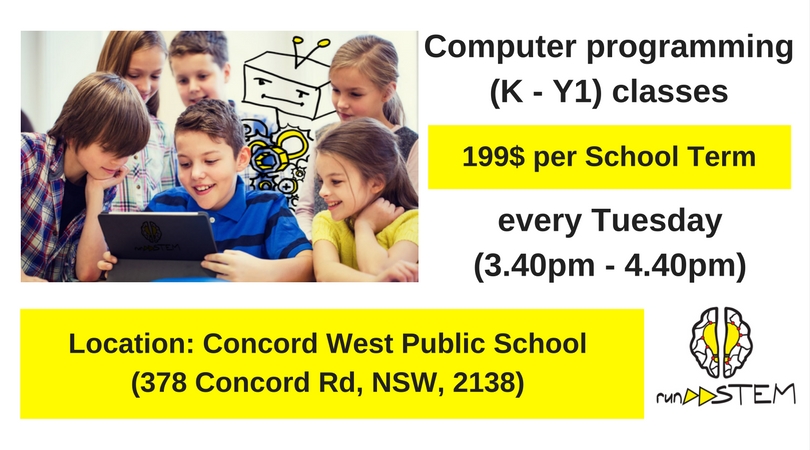 Our Little Coders level students learn coding interactive stories and games. Coding games is a real fun for kids.
Kids use problem solving thinking, create story design and explore basic programming logic such as "if-else", loops, events.
This is awesome introduction to programming for beginners.
Children work in visual programming environment ScratchJr.
Here at RUNSTEM you can find something amazing for your child.