Description
Computational Patterns and Process with P5.js
January 10 - February 21, 2019
Thursdays, 6 pm - 9 pm
7 class sessions + open house exhibit March 2, 2019
$300 class fee
ABOUT THIS CLASS
In this class, students will investigate relationships between computational processes and physical craft through explorations with surface pattern design. We will use P5.js, a Javascript library for creative code based on Processing (an open source entry-level programming language to develop visual content). We will work across both digital and physical media throughout the class, using physical processes such as block printing and collage as analogs for code processes, and exploring connections between creating with language (code) and creating by hand. Using both approaches, we will experiment with color, shape, scale, repeats, randomness, and more.
This course's approach to computational design is grounded in craft practices. Each class session will open with time for physical material and process exploration (such as carving, stamping, cutting, folding, painting, and collaborative drawing). Creative prompts will support students in bringing personal meaning and stories to the forms and patterns they create, with reference to historical pattern-based art and design. Students will be asked to reflect on their process and their interactions with the materials. Then a programming technique with a conceptual connection to the physical process will be introduced. As they practice the programming technique and apply it to their own designs, students will be asked to reflect again on the (digital) materials they are using and to compare different approaches to creating form and pattern.
In the process of building towards a project for the final showcase, students will learn P5.js and Javascript programming basics including shape drawing, canvas transformations, variables, conditionals, loops, nested loops, functions, and a few intermediate functional programming concepts such as recursion and higher-order functions. One focus will be on achieving clarity and control of code; rather than making small modifications to large code examples, we will work from the ground up and build up complexity in different ways from discrete components. We will attempt to make code less mysterious, and support students in writing programs that reflect their unique ways of thinking about language and pattern.
For the final project, students will have the opportunity to design a pattern or pattern series and apply it to a surface of interest, with the goal of creating a cohesive final object or a small collection of related objects. We will go over print options, including stencils, inkjet transfer, digital printing, and several approaches to textile printing. In line with the themes of the course, a goal for the final project will be to achieve coherence between code and final object, and we will discuss ways to showcase both the computational process and the final product.
WHAT YOU WILL LEARN
Eraser block printing, P5 shape primitives, functions, variables
Tiling types, loops, conditionals, "scattered" tile technique
"Code quilt" (sharing and remixing code), higher order functions
Rules and randomness; conditional design, collaborative drawing
Decide on class projects, go over print and fabrication options
Special topics by request based on student projects; project work time
Finish class projects
COURSE MATERIALS NEEDED
Bring your Laptop (Mac, Windows, or Linux.) Instructor demonstrations will use Mac OS X. During the first class, we will download the P5.js library (free) and we will go over options for a code editor of your choice (many free options available including browser-based)
REQUIREMENTS
No prior experience with programming required
Interest (and optionally, experience) in design, art, or craft with connections to surface pattern design - broadly defined! For example: sewing and textiles, book arts, graphic design, interior design, printmaking.
---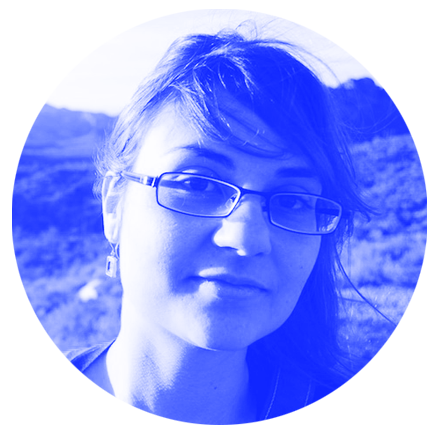 MEET YOUR INSTRUCTOR
Natalie is a technologist, educator, and maker based in Austin, Texas. Her educational background is in computer science and media arts. She has worked as an exhibit developer at the San Francisco Exploratorium, taught computer programming and digital fabrication at Lick-Wilmerding High School, taught electronics at Autodesk Pier 9, and has led myriad workshops on paper circuits, the mathematics of bookbinding, algorithmic design, internet-connected art objects, and other fun combinations of tech and craft. Natalie has always enjoyed combining abstract thinking and making things with her hands and is passionate about helping others find their own magical connections between the two. See her work at www.nataliefreed.com/
LINKS FOR INSPIRATION
FYI
Refund Policy
Students can receive refunds up to 7 days before the class start date.
Class Minimums
If the class minimum has not been met, the class will be canceled or rescheduled. Those who have pre-paid will be notified in advance and will have an option to receive a class credit or a full refund.
Media Release
Please note that some events may be photographed or video recorded. If you do not want your picture or video published, you must send your request in writing to theTeam@dadageek.com immediately after registering. Otherwise, registering for this event, hereby authorizes dadageek to use said photos or videos on social media or in future promotional materials.
Event Image: Number Fog Fabrics by Andrew Kleindolph