Comprehensive Treatment and Evidence-Based Outcomes for Opioid and Alcohol...
Description
Substance use disorders are often underrecognized, underdiagnosed, and undertreated within primary health care settings. To improve outcomes, there has been an emphasis on integrating behavioral healthcare and medication-assisted treatment (MAT) within these settings. The Symetria Method conducts its treatment services based on this premise. During this presentation, an expert panel from Symetria's clinical/medical treatment team will discuss topics related to treatment delivery, treatment barriers, and client experiences as an interactive group discussion with the panel and audience. Presenters will discuss the state of the treatment of opioid and alcohol use disorders, "fractured vs. coordinated" care, and provide an introduction into evidence-based models of care including the Symetria Method.
The instruction format will be both didactic and interactive. Attendees will learn about the medical treatment of opioid and alcohol use disorders, bio-psycho-social causes, the impact of co-occurring disorders, and the role of psychiatric care in treatment and recovery. They will identify some of the root causes, improved treatment strategies, and enhanced tools to help patients pursue, maintain, and sustain a meaningful recovery. Attendees will leave with an enhanced knowledge of best practices and comprehensive treatment for opioid and alcohol use disorders.

This free event is sponsored by Maine Township's MaineStay Youth & Family Services, Chicago Behavioral Hospital, and Symetria Recovery. It is appropriate for clinicians and addiction treatment professionals and includes 5.5 free CEUs for social workers, professional counselors, marriage and family therapists, psychologists, and nurses. IAODAPCA CEUs pending. Interested community members are welcome to attend as well. Continental breakfast, provided courtesy of Chicago Behavioral Hospital, will be available from 8:30-9:00 AM. A complimentary lunch will be provided by Symetria Recovery. Advance registration is requested as seating for this event is limited.

All attendees are encouraged to bring non-perishable food items to donate to the Maine Township Food Pantry.


Topics and Facilitators

The State of Treatment - Chris Hassan
Medical Treatment of O

pioid Use Disorders

& Substance Use D

isorders

- Dr. Dora Dixie
Co-Occurring Disorders, Psychiatry, and Medication-Assisted Treatment - Dr. Abid Nazeer
Expert Panel/Treatment Team - Chris Hassan, Dr. Nazeer, Dr. Dixie, Program Director


About the Presenters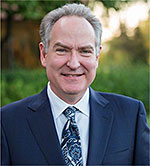 Chris Hassan, Founder and Chief Executive Officer
Chris Hassan is a senior executive with over 25 years of experience in the field of healthcare and is the creator of the outpatient treatment model for opioid dependence therapy.Prior to founding Symetria Health, Chris was the co-founder of Reckitt Benckiser Pharmaceuticals responsible for the commercialization and manufacture of the foundational modalities of medication assisted treatment: Suboxone® and Subutex®. Previously in his career, Chris also served as the Chief Executive Officer of Colonial Management Group – one of the largest chains of opioid addiction treatment centers in the US. He has also developed and patented a number of new opioid product combinations focused on preventing diversion and inadvertent benzodiazepine overdose in opioid patients. Chris is active on a number of national panels and corporate boards while also serving as a Huffington Post contributor.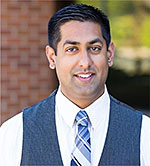 Dr. Abid K. Nazeer, M.D., Medical Director
Dr. Abid Nazeer is board certified in Psychiatry and is a member of the American Society of Addiction Medicine. In this role at Symetria Health, Dr. Nazeer is responsible for guiding The Symetria Method® protocol and providing psychiatric and addiction medicine care at Symetria Recovery treatment centers. He is also responsible for the outpatient medication management of patients with a co-existing psychiatric illness or on medication for psychiatric diagnosis. Additionally, he works closely with Symetria Recovery's staff and patients to educate them on the potential impact that unresolved psychiatric symptoms, such as anxiety or depression, can have on the recovery process and he develops treatment plans for patients that have dual diagnosis. Previously, Dr. Nazeer served as medical director for the Chemical Dependency IOP at Presence Mercy Medical Center (Aurora, IL) and Willis Knighton Addiction Recovery Center in Louisiana. He trained and held the role of Chief Resident at Louisiana State University Shreveport.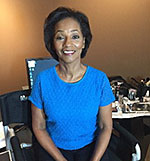 Dr. Dora Dixie, M.D., Medical Director/Des Plaines/Highland Park
Dr. Dora Dixie is the Medical Director for Symetria Recovery/Des Plaines and Highland Park, IL. She has also served in leadership for The Women's Treatment Center for 23 years- 13 years as Medical Director. During that time, she started a level III.7D detox in state of Illinois; methadone maintenance, treatment of pregnant and postpartum on detox and inpatient units with opiate agonist and other medications as needed. She also initiated opiate agonists on the inpatient and recovery units; managed the crisis nursery and day care for infants and children up to 5 years old. She continues to serve the Cook County Health and Human Services from 2003 to present- Family Medicine with addiction medicine for the medically indigent, outpatient minor surgical procedures while continuing to teach medical students and residents. She has also worked at some of Chicago's longest standing treatment centers including HRDI, BRASS and Garfield Counseling- methadone maintenance. As the owner of Day By Day Health Consultants- private practice and consulting, she servs as an expert witness, working with plaintiff and defendants. Some cases have included infant and adult deaths and wrongful prescribing by physicians. She has lectured extensively on addiction medicine topics locally and nationally and is a recent past recipient of the Henrietta Lacks Award 2017.



This program is recognized by IDFPR as providing CEUs for LPC/LCPC and LSW/LCSW under license number 159.001334, LMFT under license number 168.000223, LCP under license number 268.000070, and RN/LPN/APN under license number 236.000127.