Description
Description
2 Day Hands-On Software Based Course
As a dentist / course attendee, after completion of course, you may pick one of the three special offers below:
1. Receive a $300 discount when you purchase at least $400 worth of Blue Sky Bio manufactured products
2. 12 complimentary STL exports (make request to plan@blueskybio.com)
3. Additional $500 discount on any Blue Sky Bio implant starter package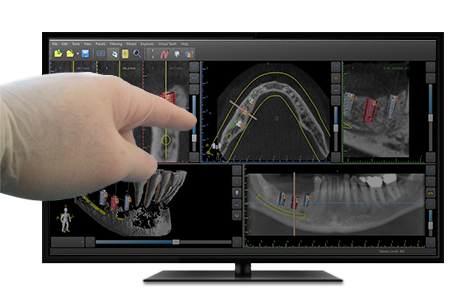 What you will learn:
Mastering the Blue Sky Bio software
Learn to quickly design your own cases and ow to delegate certain aspects if you like
How to properly treatment plan implant cases with a complete digital workflow
Appreciate how robust the software is and how you can fabricate stents off stl data, cone beam data or scan appliances
Hands-on exercises that teach you the drill sequence of placing implants with BSB Drills
How to manage single-unit surgery to more complex cases that involve edentulous arches
How to restore single units all the way to full arch cases
15 CE units
much more....
COURSE AGENDA: DAY 1
Morning Session: Tooth-Borne Cases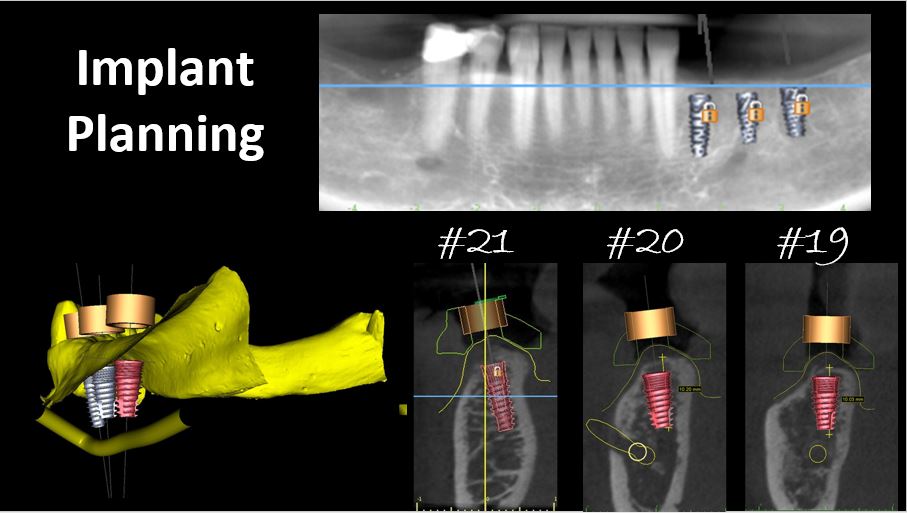 Introduction and mastery of BlueSkyBio Software
BlueSkyBio implant lines
BlueSkyBio drills and protocols
Integration of Cone Beam data and STL data
Understanding the limitation of Cone Beam and STL integration
Integration and limitation of multiple Cone Beam data sets
Proper digitization of denture duplicates for stent fabrication
Afternoon Session: Tooth-Borne Cases
Multiple ways to design a surgical stent and how to choose appropriate design type
Proper case presentation techniques for patients
Where and how to easily obtain Cone Beam scans
Afternoon Session: Hands on Exercises
Single implant placement designs
Multiple parallel implant designs
Mock surgery on models using the BlueSkyBio product line
Learn about 3d Printing Surgical Guides and Bone Models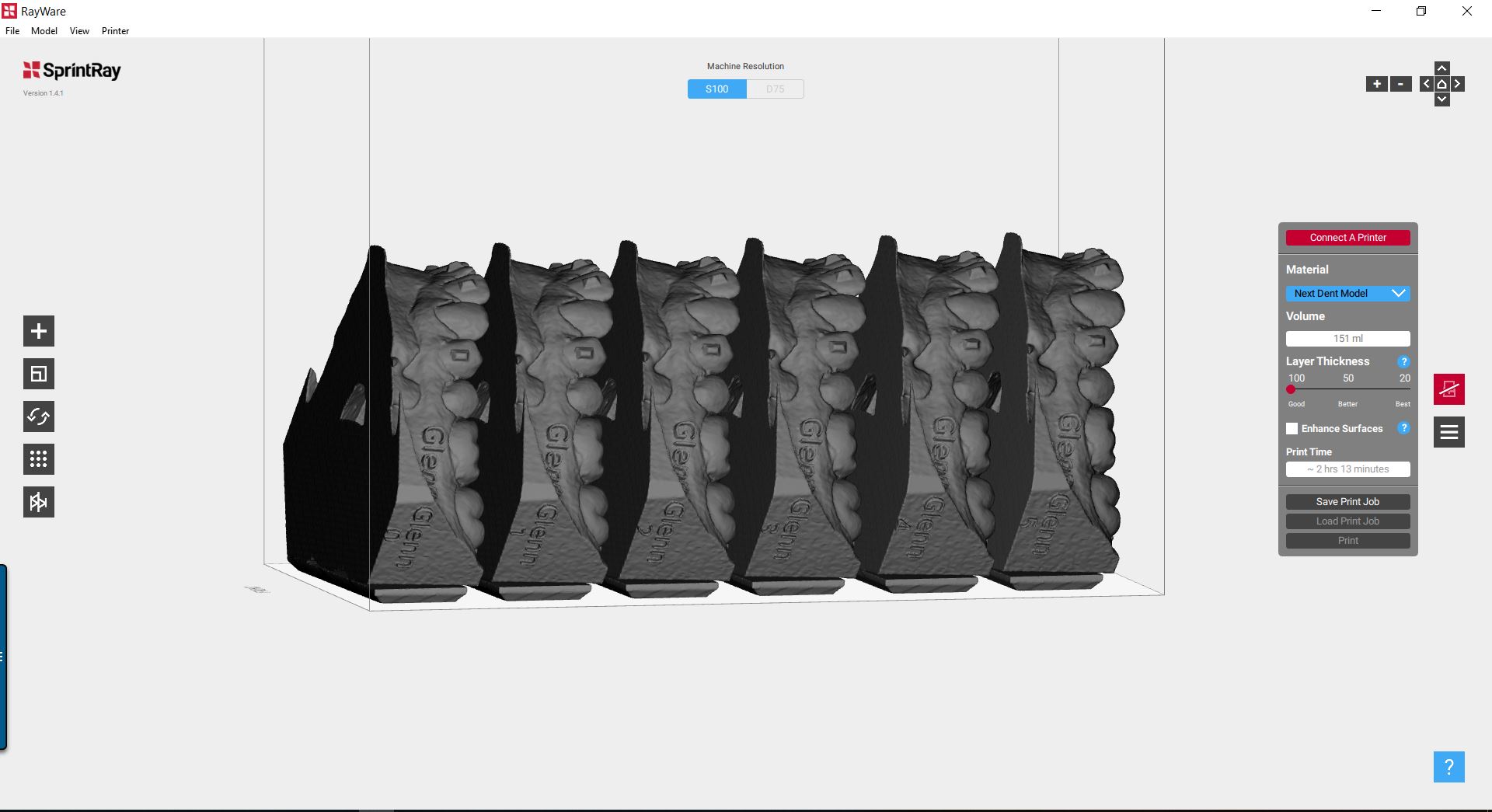 COURSE AGENDA: DAY 2
Morning Session: Edentulous and Full Mouth Cases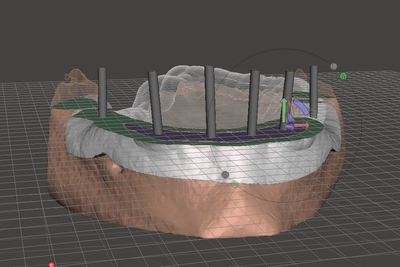 Treatment planning large cases
Appropriate case set ups and their ramifications during surgery
The multiple uses for chairside denture duplication
Immediate extractions and bone guidesHow to keep track of the vertical dimension
The multiple restorative options available to you
Accurate transfers of fixtures to models
Digital impressions for edentulous cases
Hybrid designs for frameworks
Digital designs and bar fabrication
Hygienic full arch restorative options
Afternoon Session: Edentulous and Full Mouth Cases
Fixing lab costs where there are no costly surprises
Afternoon Session:
Hands on Exercises
Edentulous case design in Blue Sky Bio with digital dentures
Mock surgery on edentulous models
Chairside denture duplications and scan appliance fabrication
Impression techniques for multiple fixtures
Impression techniques for multi-abutments
Restorative designs of abutments on CAD software
Bar designs on CAD software

Travel : Course is at the Glenn Farm at the foot of the mountain in beautiful Sewanee, TN. You will need to rent a car to travel from the airport to the course. Nashville International Airport (BNA) will have the most direct flights to TN and is an easy 1.5 hr drive from the farm. The Chattanooga, TN and Huntsville, AL airports are both closer (1 hour) but have fewer direct flights.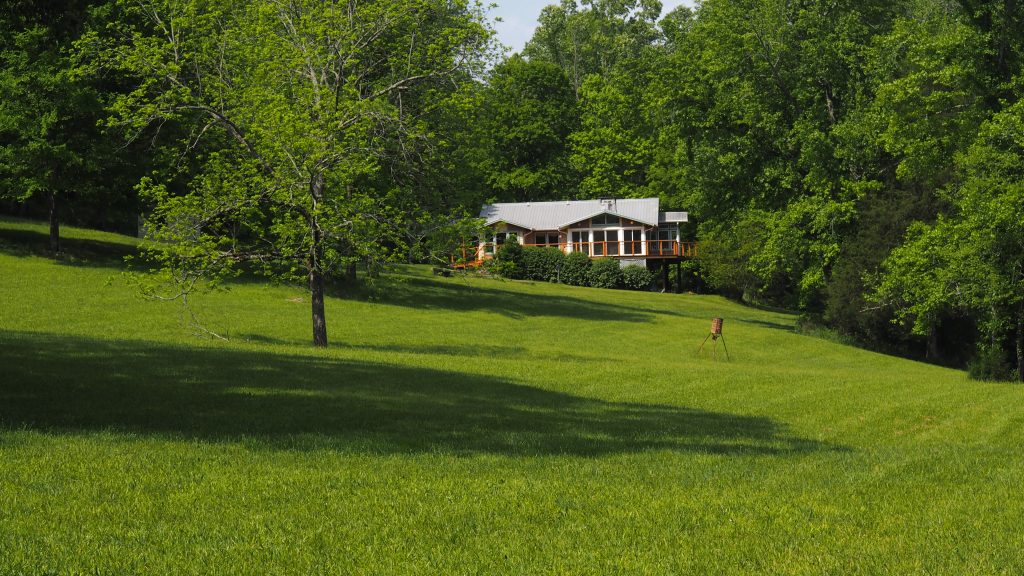 Accomodations: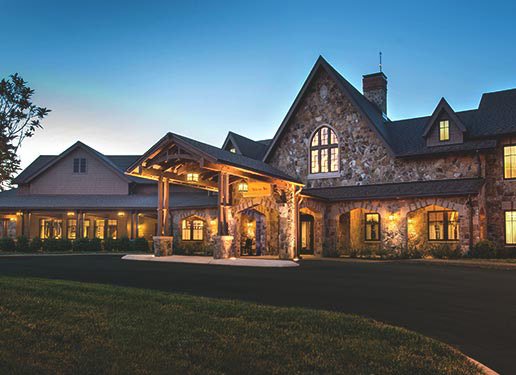 Best Western in Winchester, TN
Cabins at Tim's Ford State Park

I'd also recommend checking AirBNB and VRBO for great deals on nice home rentals.
Things to Do While You're Here:
If you are staying longer or looking for things to do outside of class, there are a ton of great options.
-Check out the many hiking trails and waterfalls near Sewanee or even on our farm
- See a movie at the Montana Drive In- a legit 3 screen old time drive in theater
- Visit and tour the Jack Daniel's Distillery or the George Dickel Distillery
- Eat at Highpoint: a great historic restaurant that was a hideout for Al Capone
- Enjoy the lake! Tim's Ford Lake is an enormous place with plenty of opportunities to swim, fish, rent boats, jet skis, etc. We live on the lake and you're more than welcome to swim at our house off the dock.
- Trout fish on the Elk River: The Tailwaters of Tim's Ford have great trout fishing if you need some early morning or evening fly fishing
This program half live lecture and half self-participation, designated for 14 hours of CE credit by BlueSkyBio Academy. AGD Codes: 670 (6.5 hours hands on 6.5 hours lecture).