Three days of demonstrations, sessions, and collaboration to help your students build proficiency in your world language, plus add-ons!
About this Event
Mike Peto and Tina Hargaden invite you to join us and a stellar lineup of teachers and presenters at the third-annual Comprehensible Cascadia, the Language Lover's Conference! We scour the profession to bring you talented proficiency-oriented language educators who will demonstrate instruction and assessment AND engage you in communication in a less-commonly-taught language -- Scots Gaelic, Cherokee, American Sign Language, German, or Korean!
Learn standards-aligned strategies and systems for instruction and assessment for the proficiency-oriented communicative language classroom. Learn how to build literacy skills, a love of reading, and a love of the language -- by USING it to engage your students in student-centered learning that engages the heart, the mind, and the imagination.
Join us in beautiful Portland, Oregon this summer and leave inspired, connected, and ready to make next year soar!
Optional Pre-Conference Workshop on Monday, July 8 with Mike Peto and Tina Hargaden: Build a Stronger Reading Program
The conference takes place on Tuesday, Wednesday, and Thursday, July 9-11. Learn language and strategies in Morning Demonstration Lessons and attend Afternoon Sessions with your teachers to learn the nuts and bolts of communicative language teaching to grow your students' proficiency!
Optional Post-Conference Coaching Intensive with Tina Hargaden and other coaches TBA on Friday morning, July 12 from 8:30 AM to 11:30 PM!
Optional Post-Conference Workshop with Mike Peto workshop focusing on HERITAGE LEARNERS of Spanish. July 12th from 8:30 am to 2:30 pm. $22
Optional Post-Conference Assessment Intensive with Cameron Taylor on Friday afternoon, July 12 from 12:00 to 2:30 PM!
Optional Post-Conference Content-Area Intensive with Tina Hargaden on Friday afternoon, July 12 from 12:00 to 2:30 PM!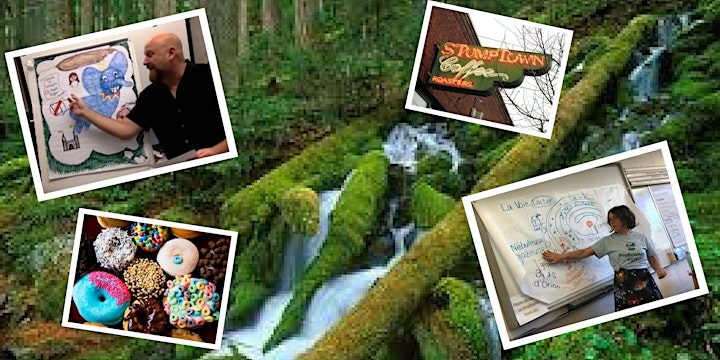 Pricing:
Conference Only $375
Pre-Conference and Conference $575
Add on Friday Morning Intensive Skills Lab
Add on a Friday Afternoon Deep Dive Intensive
Location:
Portland Adventist Academy is generously hosting us again this year.
1500 SE 96th Ave, Portland, OR 97216
Logistics and Lodging:
There is no official conference hotel. We recommend one of the following nearby hotels, or an Air BnB in one of Portland's fun neighborhoods!
Nearby Budget Hotels: Nothing fancy, but they are just a short .75 mile drive (or a 15-minute walk on a street with a sidewalk) from the conference site, right off the freeway, and there are ample shopping/eating options around there.
Ramada at 9707 SE Stark Street
The Chestnut Tree Inn at 9699 SE Stark Street
Super-Fun, Super-Portland Historic Properties:
McMenamins Kennedy School at 5736 NE 33rd Avenue (8 miles away) -- stay in a repurposed school in Tina's neighborhood with soaking tubs, a cinema, the Honors bar, the Detention Bar, and several restaurants on-site, plus walk over to the presenters' BnB and hang out and talk shop at night!
McMenamins Edgefield at 2126 SW Halsey Street in Troutdale, Oregon (11 miles away) -- stay in the former Multnomah County Poor Farm, with a cinema, beautiful grounds, a soaking pool, and a spa on-site
Neighborhoods to BnB:
Tina's neighborhood, the Alberta Arts District . I love my 'hood! There is so much to do, lots of good restaurants, bars, coffee, an almost-total lack of chain establishments, and plus you can walk over to the presenters' BnB (on NE 16th and Prescott) and hang out and talk shop at night! Plus, you are close to a New Seasons, our awesome (and totally superior) answer to Whole Foods.
Tina's favorite place to take a long-ish walk from her neighborhood, North Mississippi/Williams . This neighborhood has a little of everything local, and you can walk blocks and blocks without seeing a chain store. Portland's fun little neighborhoods are a real feast for the eyes and the stomach, too! You will be about 2 miles from the presenters' BnB and you literally cannot swing a cat without hitting some delicious food and beverages in this part of town! Plus, you are close to a New Seasons, our awesome (and totally superior) answer to Whole Foods.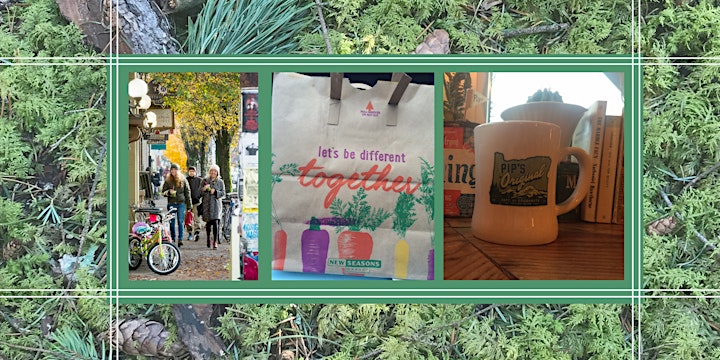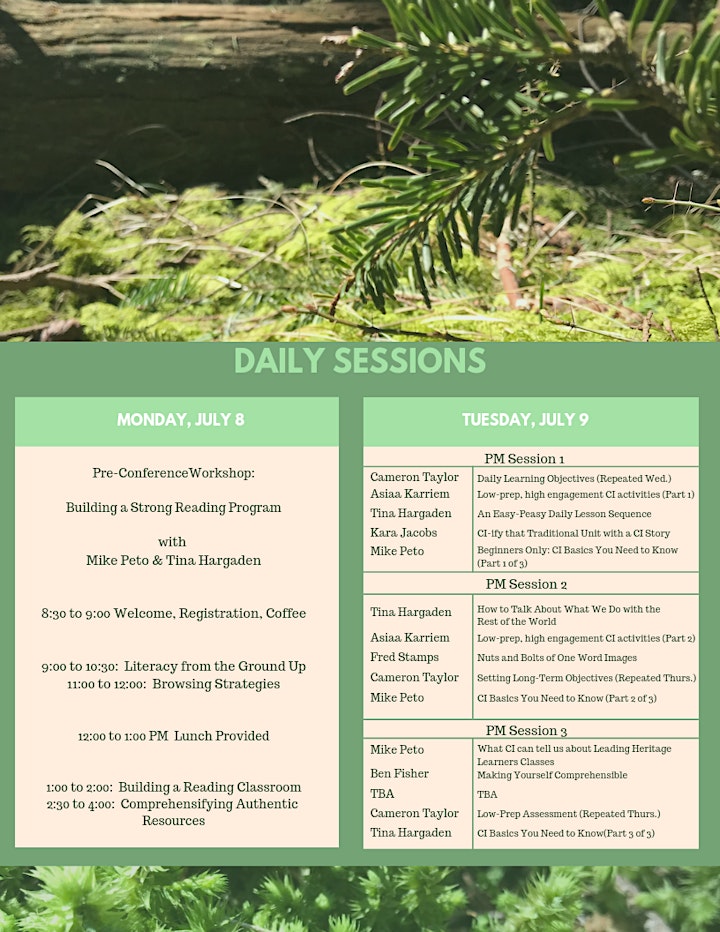 Check out our tentative schedule below.