Description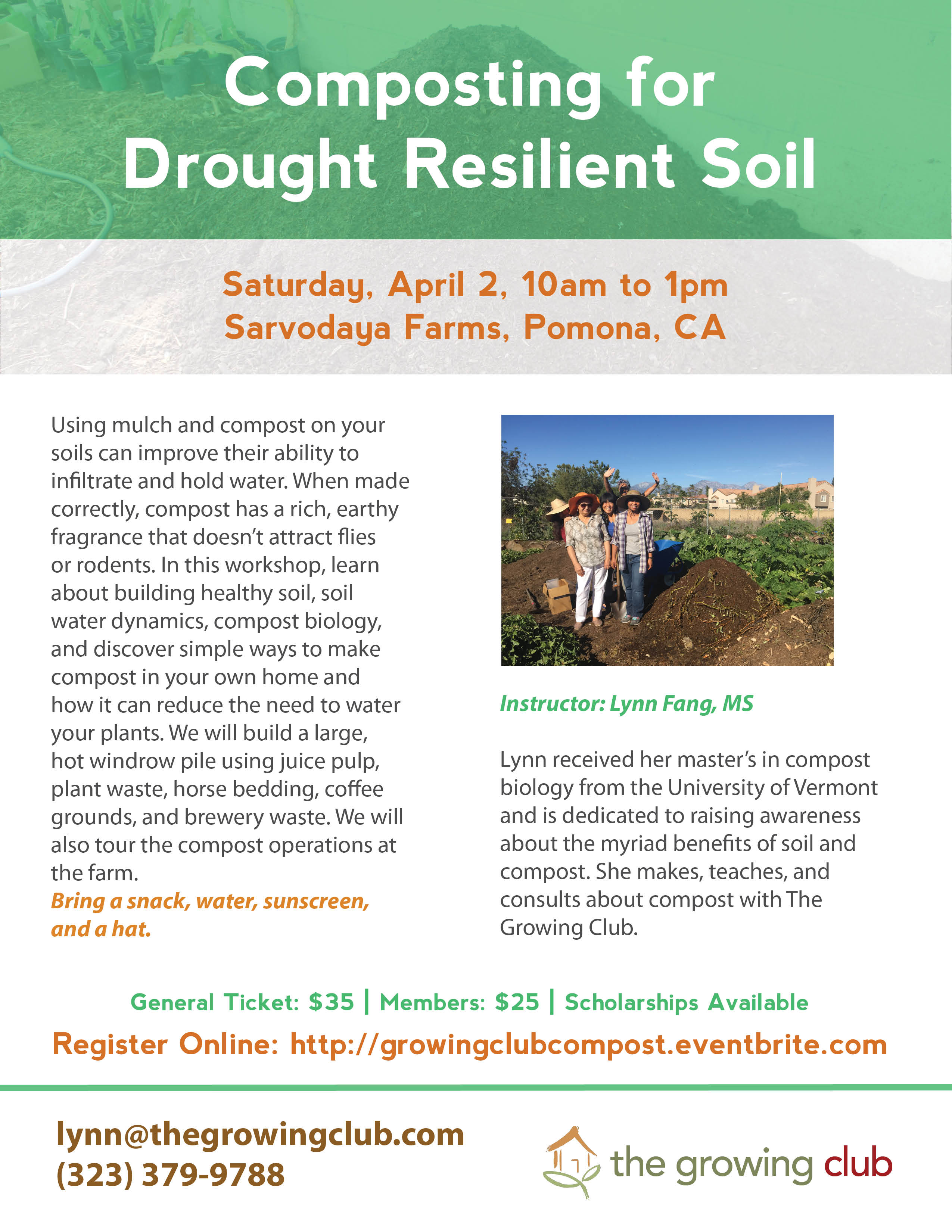 Composting for Drought Resilient Soil
Understanding the relationship between soil and water is one step to greater drought resilience. Learn about how soil can hold more water, and how using compost can lower the need to water your plants. We will go over natural soil fertility, soil water dynamics, compost biology, simple ways to make compost at home, and how you can use compost in your garden. We will build a large windrow pile using juice pulp, plant waste, brewery waste, coffee grounds, horse bedding, animal manure, and a few surprise materials. The class is for home gardeners and landscape professionals alike.
Bring a snack, sunscreen, hat, and a notebook.
Schedule
10am to Noon: Lecture & Discussion
Noon to 1pm: Pile Building & Farm Tour
Scholarships Available
We strive to make all of our workshops and classes available to all, regardless of financial means.
If you would like to apply for a scholarship, please click here.
---------
How do I become a member of The Growing Club?
Head over to our website at http://thegrowingclub.com to sign up!