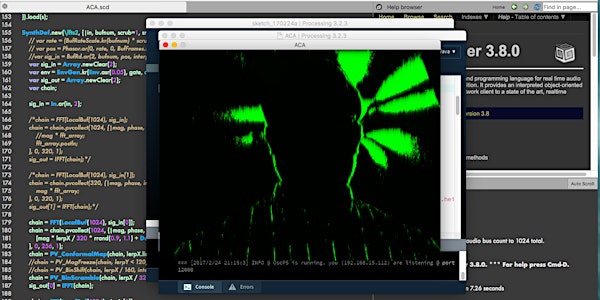 Composing Music with SuperCollider
When and where
Location
Melrose Center 101 East Central Boulevard Orlando, FL 32801
Refund Policy
Contact the organizer to request a refund.
Description
This 12-week course provides students with a foundation in sound design, algorithmic composition, and basic visualization techniques, using the SuperCollider programming language as a creative platform. The course is split into three parts. The first four weeks introduce the class to the basics of SuperCollider and additive synthesis sound design. The second part covers algorithmic composition, in addition to discussing electroacoustic æsthetics to help prepare the students for their final projects. The last four weeks of the course touch upon advanced sound design in addition to the basics of visualization techniques. By the end of the course, students will have attained the knowledge and experience necessary to begin producing their own multimedia music compositions, in addition to confidently approaching the art of sound design.
The class culminates in a concert of student works premiered at the Timucua Arts White House.
This class is offered free of charge. Students wishing to appear on the final concert will need to make a donation of $50 to the Timucua Arts Foundation. Current high school and college students save 50% off participation in the final concert.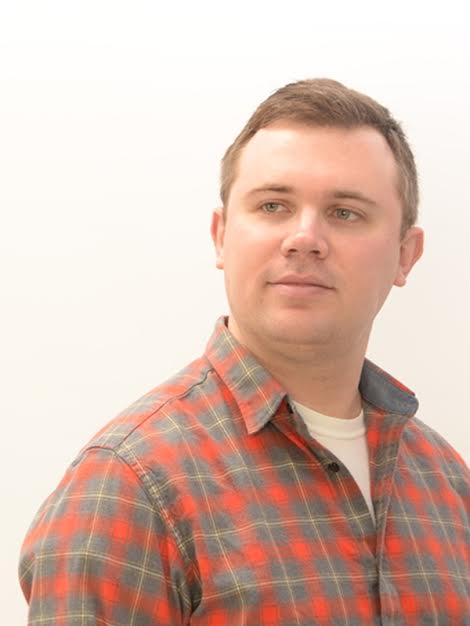 Benjamin D. Whiting is an internationally award-winning composer of both acoustic and electroacoustic music, and co-founder of Null-state. His music has been performed throughout the United States, Europe, and Asia, and he has presented regularly at festivals such as SEAMUS, ICMC, NYCEMF, EMM, TIES, N_SEME, CMS, eviMus, and Sonorities, in addition to festivals of new music hosted by various universities around the world. He was the recipient of Third Prize in the 2014 Busan Maru International Music Festival Composition Competition, and Honorable Mention in the 2016 American Prize for Orchestra (Student division) for his chamber orchestra piece, Tempus Imperfectum. He has recently served as Associate Artist for Master Artist Natasha Barrett during his residency at the Atlantic Center for the Arts. Never satisfied by working alone,Whiting is fascinated with and constantly seeks out interdisciplinary collaboration and cooperation, often working with artists and performers from many different fields on several projects. Over the years, Whiting has studied composition with Scott Wyatt, Sever Tipei, Erik Lund, Erin Gee, and Ladislav Kubik. Recordings of his work can be found on the ABLAZE Records, Navona Records, and the University of Illinois Experimental Music Studios labels.