Description
Composing Interactive Music: Making Algorithmic Compositions with MaxMSP
July 15th - 24th, 2019
7 class sessions: 6 - 9pm
Week 1: Monday, 15th - Thursday, 18th
Week 2: Monday, 22nd - Wednesday, 24th
$300 class fee


ABOUT THIS CLASS
Take your musical concepts to new depths by unlocking the secrets of designing algorithms for music! Algorithmic Music is the practice of using computers to generate musical content based on a predetermined compositional plan. A musical algorithm can be as strict or as free as its designer wishes it to be. These algorithms range from free-running music works that are endlessly generating new sound to analytical pieces that "listen" for user input to which it will react in meaningful ways.
In this introductory course, you will learn to make process-based compositions that respond to user input using Cycling 74's MaxMSP, an ideal programming environment for exploring musical relationships. Starting from a few simple concepts of musical process and structure, we will explore compositional and improvisatory "games" that can be interconnected and elaborated to create interactive musical works. Compositional algorithms can be incorporated into a wide variety of tech-infused artworks and can serve as a structural focus point for multi-media experiences.

WHAT YOU WILL LEARN
Students who successfully complete this course will:

Receive step-by-step hands-on instruction in the Max programming environment
Gain a basic understanding of the rudiments of music including meter, rhythm, and pitch

Learn to program using boolean logic to analyze musical structures

Practice implementing tonal coherence within maxMSP through methods such as Acoustic Consonance and Centricity
Design completed algorithmic music programs with functional graphical user interfaces.
ABOUT MAX
MaxMSP is a visual programming language that helps you build complex, interactive programs without any prior experience writing code. Max is especially useful for building works that use audio, MIDI, video, and/or graphics.
For those who want to go beyond commercial music software (editors, sequencers, plug-ins), Max provides the resources to build tools for signal processing, synthesis, and data management.
REQUIREMENTS
No prior coding experience necessary
Background and interest in music is suggested
CLASS MATERIALS
Bring your laptop with Max installed (30-day free trial). We will provide each student with an Arturia MiniLab Universal MIDI Controller for students to use.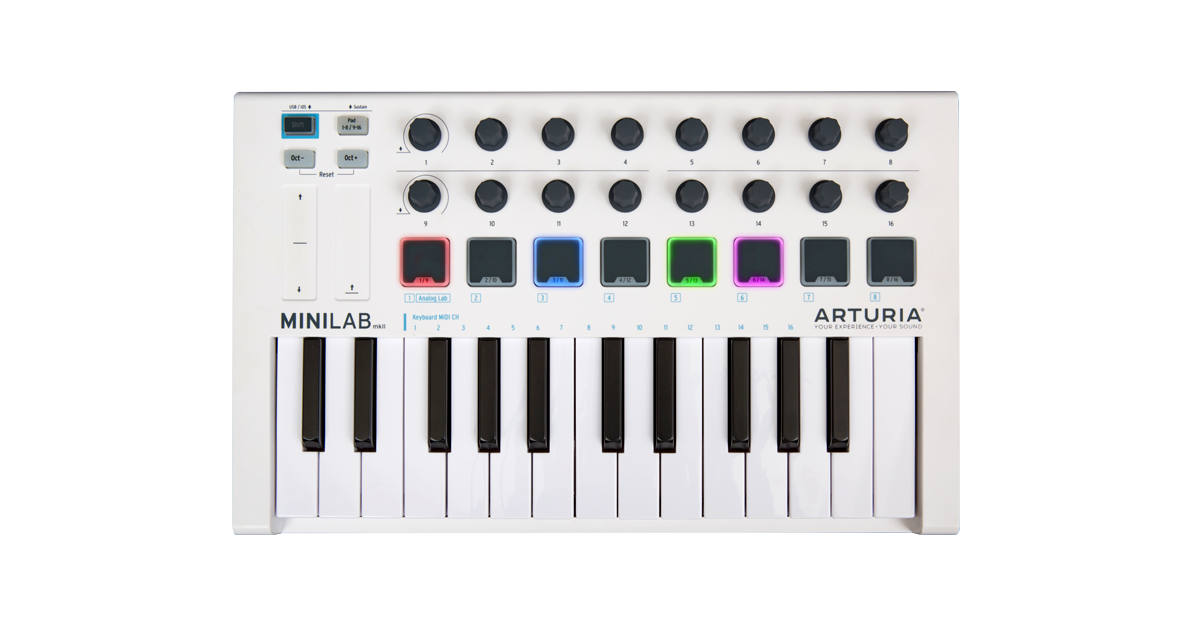 ---
MEET YOUR INSTRUCTOR
Thomas Echols' work is an amalgam of classical, modernist, and pop music forays. Accepted at age 16 into the College of Music at the University of Colorado at Boulder, he went on to earn a Doctor of Musical Arts from the University of Southern California and was a prizewinner in the Portland International Guitar Competition and the Donald Miller Concerto Competition.
As visiting artistic director for Austin Classical Guitar, he curated programs including traditional instrumental recitalists, experimental electronics, newly commissioned works, and interactive visual projections. He has recorded and performed with the Grammy ­Nominated choral ensemble Conspirare and the Houston Symphony Orchestra, and has had major engagements at the Walt Disney Concert Hall, Palazzo Chigi (Siena, Italy), The Whittier Bach Festival (LA, The Blanton Museum of Art (Austin), Jones Hall (Houston), and other venues around the world.
FYI
Refund Policy
Students can receive refunds up to 7 days before the class start date.
Class Minimums
If the class minimum has not been met, the class will be canceled or rescheduled. Those who have pre-paid will be notified in advance and will have an option to receive a class credit or a full refund.
Media Release
Please note that some events may be photographed or video recorded. If you do not want your picture or video published, you must send your request in writing to theTeam@dadageek.com immediately after registering. Otherwise, registering for this event, hereby authorizes dadageek to use said photos or videos on social media or in future promotional materials.