About this Event
⛔NO! HINDI! AYAW KO!
Kailan mo huling nadinig to?
Most of the time when we fail
We ask / check within ourselves.
Do they believe you?
Do you even believe in yourself?
Do you believe in the product you are selling?
Is it a lack in SKILLS?
Technique?
or am I not that Intelligent enough?
May hindi ba ako nakikita o napapansin?
May dapat ba akong ginawa para naging maayos yun?
Negative Self talk?
Lack of Self Confidence?
Let's work with you!
Para sayo to!
Tulungan tayo!
Welcome to Comply! a Persuasion and Influence Workshop
This workshop is designed to help you with
✔️ Improving Yourself
✔️ Understanding more about Human Behavior
✔️ Negotiation Techniques
✔️ Adding Value to yourself
✔️ Become aware of what's happening unconsciously in the conversation
✔️ Closing Deals
✔️ Gaining Confidence / Boosting Self Esteem
"ATTENTION" is one of the factors for Hypnosis
if the NO above caught your attention then read on
if not then scroll down
Enough intro.
Here are the benefits
👍 Understanding Persuasion and Influence
👍 Intent
❤️ Learning How people see the world
👍 Non verbal Communication / Body Language
👍 Indicators of Interests
❤️ Power / Influence Postures
👍 Rapport Handshakes / Impact Handshakes
👍 Pattern interrupts
👍 Tonality and How to find your persuasive voice
❤️ The Yes Pattern
👍 Leading Questions
👍 Behavior Change / Reframing
❤️ Hypnotic Language Patterns
❤️ NLP and Hypnosis concepts
👍 Getting attention and maintaining it
👍 Fastest way to get Rapport
❤️ Confidence and how to get it quick
👍 Words That Work
👍 Opening and Closing techniques for sales people / mlm
❤️ Situation Control for HR / Employees / Corporate
This is a best fit for people in Human Resources, Sales/Insurance/Real Estate, Call Center Managers/Agents/Trainers, MLM Leaders, Business Owners, Politicians, Public Speakers, and of course People with full intent to learn
"Tell me something i'll forget it, show me something and I will remember it, involve me and I will understand"
Our job is to create the knife, it's up to you to decide whether you use it for something productive or destructive~
👇Here's the google forms below
Complete the registration form
https://forms.gle/bCkqE98bSEKSJ9q19
***Our representatives for the workshop will connect with you to assist you with your questions and arrangements
⚠️Limited to 15 Participants Only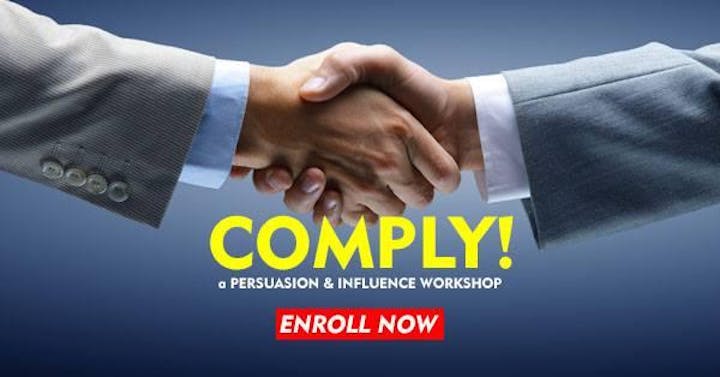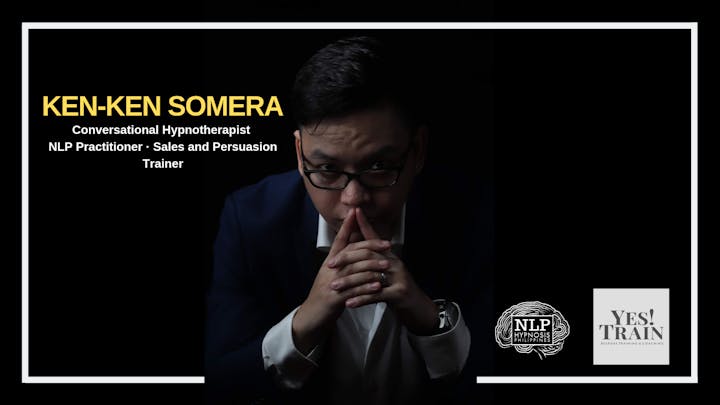 🎓Our Speaker:
Ken-ken Somera is one of the few Persuasion Specialists in the Philippines you might hear about in secretive social circles. An all around nice guy who has helped numerous individuals / teams / companies get their felt messages growing in the minds of their specific audience.
A certified conversational hypnotherapist who has been practicing and using NLP and hypnosis since 2010 and has applied it in
Sales
Public Speaking
Coaching
Therapy
He is often consulted for his understanding on Persuasion, Negotiation and Personality Development and Hypnotherapy
Currently he is creating content for his personal page Ken-ken Somera with his 2 live podcasts "Inside the mind of:" and "Conscious" which promotes awareness in regards to NLP/Hypnosis and human experience.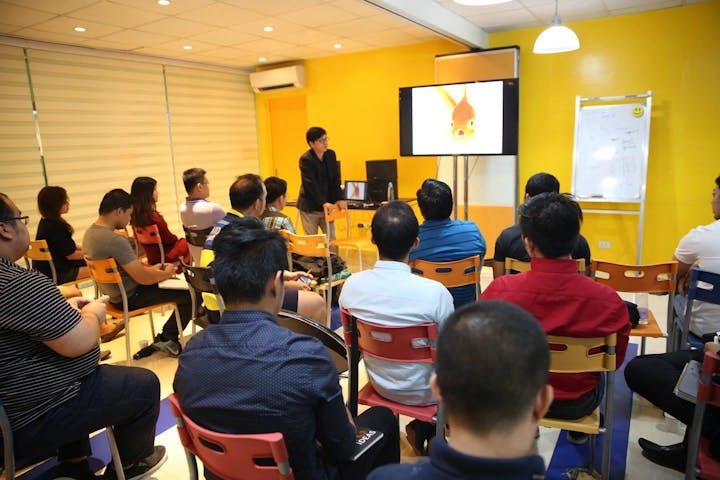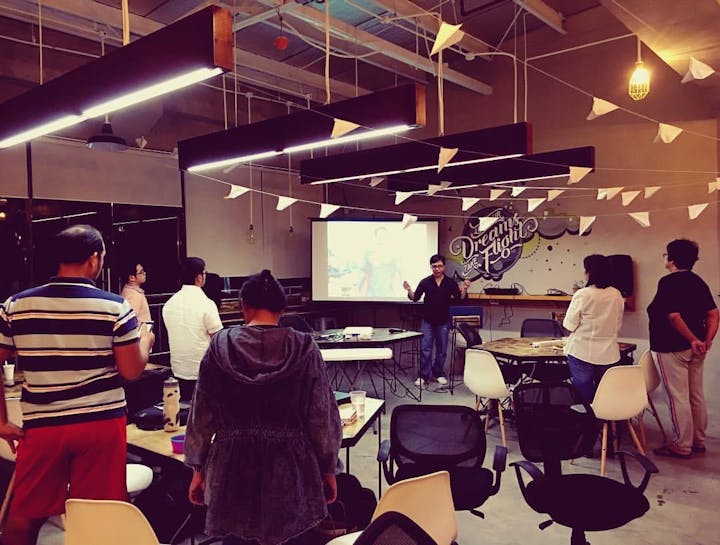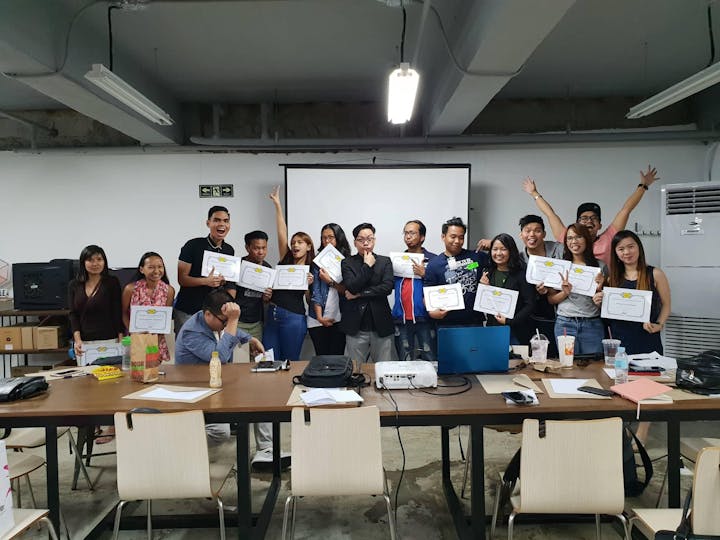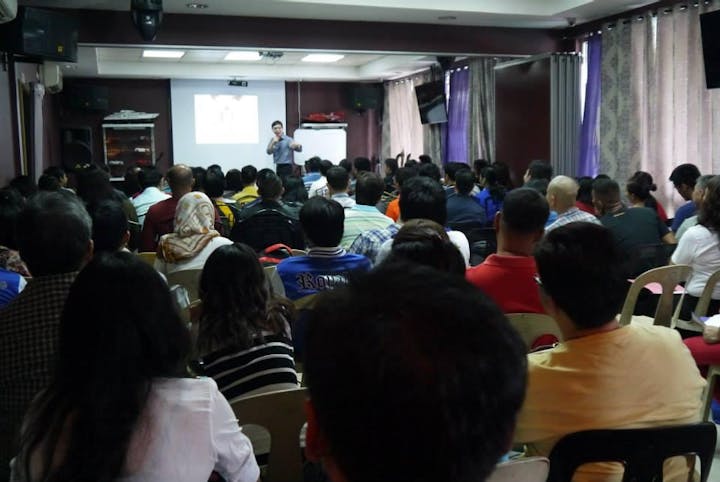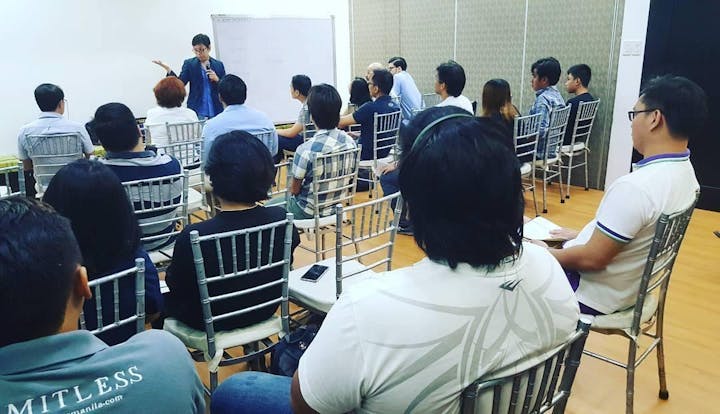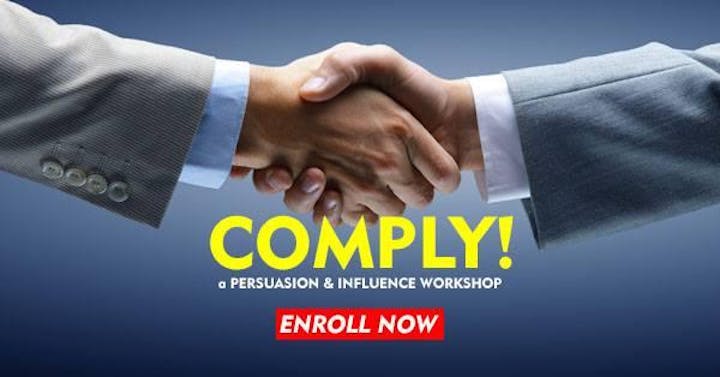 Happening on October 6 (Sunday)
We start at around 1:05PM (Filipino Time) to around 5PM-ish depending on on the workshops
⚓Location:⚓
Bspot, Eton Cyberpod Ortigas Avenue, Pasig city (just across/beside Robinsons Galleria)
❇️Registration:
Walkin Registration: Just P5,000
Early Registration Discount: P3,000 only! Deadline for arrangements Wednesday (October 3, 2019 Thursday)
PROMO:
Refer a friend
Group Rate Discount
Kindly send us a message for more details
🏧For Deposits:
Name: Andre Kesniel Somera
Bank: BDO account #: 000681239875
Paypal: kenkensomera@gmail.com
you may send the proof of payment to
📧 nlpandhypnosisphilippines@gmail.com
⚠️Limited to 15 Participants Only
Reserve your seat for this intensive!
👇Here's the google forms below
You can easily complete the form for Registration purposes
https://forms.gle/bCkqE98bSEKSJ9q19
Save money by registering early
Reach us to avail the early registration discount.
NLP and Hypnosis Philippines
0927-556-1819
Take advantage NOW!
P.S. - To those who register early you get added immediately to the Comply! Alumni group in where we discuss learnings, information and experiences.