Actions and Detail Panel
COMPLIMENTARY SIPS WITH SANTA
Sat, December 10, 2016, 2:00 PM – 4:00 PM PST
Description

DON'T MISS LUXURY FARMS™ COMPLIMENTARY SIPS WITH SANTA EVENT!
Saturday, December 10, 2016 | 2-4 pm
Coronado Store | 918 Orange Ave
Join us this holiday season for a free afternoon spent with Santa!
SHARE in an unforgettable experience to learn from our experts on how to tie perfect, intricate bows to top your holiday gifts
SAVOR our specialty lattes and delicious wines
REMEMBER to get your free pictures with Santa and participate in our gift basket workshop
Plus, receive 20% off the regular price of the gift basket that you create!

Guests will also be entered into a RAFFLE to win the gift basket they create! (retail value up to $400)

---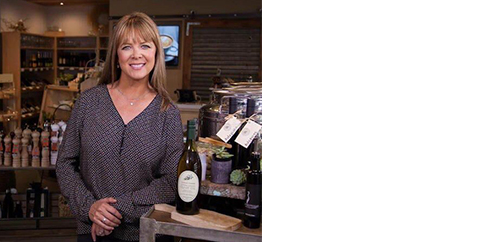 About Melissa Scott Clark:
Actress, entrepreneur and lifestyle expert, Melissa Scott Clark's travels have taken her to many interesting places worldwide, resulting in her collecting many beautiful things. Melissa wanted to share those with her community, hoping to show San Diegans products they have never experienced before through her Luxury Farms shops she co-owns with partner Gina Champion-Cain.
Through travel and discovery, Melissa curates new products and brands and brings them to the community through Luxury Farms. This is Luxury Farms' and Melissa's promise of experience; to create a place to bring people together to share, savor, and remember.
| Please RSVP |
---
FAQ
Is there a required purchase?
No purchase is required, however a purchase is always appreciated.
How do I enter the raffle?
A valid email is required to enter raffle. Participant must be present to win.
Do I have to bring my printed ticket to the event?
No. Your RSVP is enough - just bring your lovely self.
Are children and dogs allowed at the event?
Children and dogs are encouraged to attend the event.
Selected product may change based on availability. Valid ID required.
Contact: info@luxuryfarms.com for more information
* Note from the owners ~ When you make a purchase from Luxury Farms™ you're not only supporting small business and women entrepreneurs, you're supporting our ability to produce beautiful and abundant events for the community at ~ NO CHARGE! From everyone at Luxury Farms™ we want to thank each and every one of our loyal supporters who purchase local and thereby support all we do! See you next time! #sharesavorremember™