Description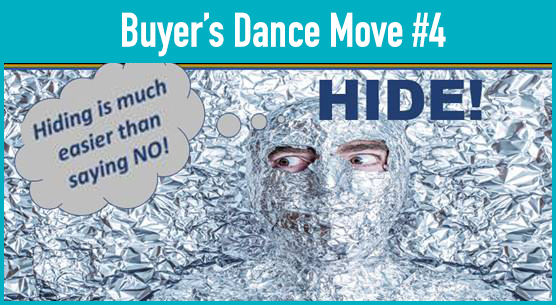 Sign Up NOW for An Interactive Session:

For business leaders, owners and entrepreneurs, as well as sales professionals who are searching for solutions to the business obstacles they face when trying to sell, manage a sales team, and grow their business in a competitive environment.
You should attend if you or your team are:
Frustrated that the prospect holds all the cards
Struggling to convert leads into sales
Unsure how to uncover the reasons that motivate your prospect to buy from you
Concerned about experiencing longer and longer sales cycles
Uncomfortable not having a system that will help you take control of the sales process, identify what you are doing well, and where you can improve
During these sessions, participants will learn a tried-and-true, step-by-step selling system that results in predictable outcomes and allows the sales professional to be in control of the sales interaction.
Reserve your spot today!

Remote information:
Sandler Training - Foundations and Sales Mastery

Please join my meeting from your computer, tablet or smartphone.


https://global.gotomeeting.com/join/287365933



You can also dial in using your phone:United States:

+1 (571) 317-3129


Access Code: 287-365-933

First GoToMeeting? Try a test session:

https://care.citrixonline.com/g2m/getready
____________________
Course Descriptions:
August 1 – Creating a Prospecting Strategy
August 8 – Handling Price Issues/Budget Role Play
August 15 – Cookbook Development – Accountability
August 22 – Making the Prospecting Call
September 5 – Closing the Sale: Fulfillment and Ultimate Contract
September 12 – Presentation Skills
September 19 – Performing a Free Talk or Lunch and Learn – the Sandler Way
September 26 – Speed Reversing!
October 3 – Up-Front Contract Review & Role Play
October 10 – Social Selling the Sandler Way
October 17 – Improving Your BAT-ing Average
October 24 – A Complete Review of the Sandler Submarine
October 31 – A Halloween Session: How to Overcome Your Scariest Sales Fears!
November 7 – Breaking Through Your Comfort Zone
November 14 – Applying Transactional Analysis in Sales
November 21 – Role Play: Decision/Fulfillment
November 28 – Implementing Your Greatest Idea
December 5 – Goal Setting Workshop
December 12 – Client Appreciation Breakfast
December 19 – Visualization: Cut & Paste
December 26 – NO CLASS