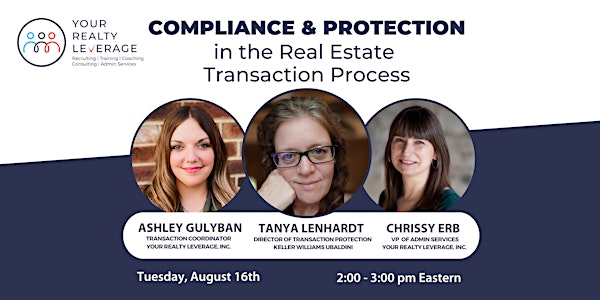 Compliance and Protection in the Real Estate Transaction Process
Compliance and Protection within the Real Estate Transaction Process
About this event
📢 Join us for a discussion on the importance of compliance in the real estate transaction process.
👉 We will explore the primary categories of real estate compliance, common violations, and the importance of the role of transaction coordinators in protecting the agents they work with.
⚖️Chrissy Erb, VP of Admin Services at YRL welcomes Tanya Lenhardt, Director of Transaction Protection at Keller Williams Market Centers in South Florida, to share her in-depth knowledge and experience with us and answer questions/concerns raised by webinar participants about these issues.