Complex Trauma Training in the SERVE Model with Bonnie Martin, LPC

Thursday, October 24, 2019 at 8:30 AM

-

Friday, October 25, 2019 at 4:00 PM (EDT)
Event Details
Brought to Delaware by the Generous Co-sponsorship of
The Center for Prevention Science at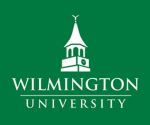 and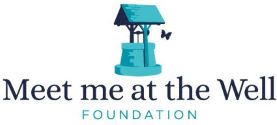 and in collaboration with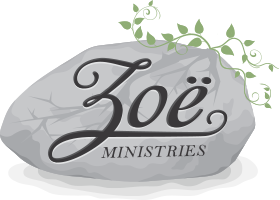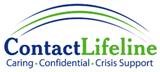 Bonnie Martin and the SERVE Model 
for treating victims of complex trauma
Thursday, October 24 - Friday, October 25, 2019
8:30 am - 4:00 pm (lunch included)
WIlmington University - Dover Auditorium (main buildling)
3282 N Dupont Hwy, Dover, DE 19904*
---
* details about parking will be sent in an email to attendees prior to the event.
Dear Community Professionals, 
In partnership with the Center for Prevention Science at Wilmington University, we are pleased to announce that Bonnie Martin, who has developed the SERVE Model for working with trauma, will be offering her training in Delaware, on October 24-25, 2019. This model discusses how the brain works in times of trauma and takes a neurological approach to working with survivors of violence, exploitation, and human trafficking. 
Note that this is a two-day training and attendance is required both days to receive Continuing Education credits (more details below).
This training is typically provided upwards of $200. Sponsorship by Meet me at the Well Foundation is making it possible to offer the training for $35. This is

a significantly reduced rate in comparison to other trainings on this model. 

This is a great opportunity to get a first-rate neuro-training on how the brain functions when arousal caused by trauma is affecting clients.
---
DESCRIPTION

Recent advances in neuroscience have increased our knowledge of how stress impacts the body. Brain-based therapy envisions the therapeutic process as a method to change the brain in order to change mood and behavior, using evidence of brain function and activity and moving beyond the theoretical school paradigm. Using a synthesized model of neuroscience, attachment theory, and evidence-based treatment, you will learn how to more effectively treat

complex traumatic stress of human trafficking

. This training will examine the importance of a brain-based approach in enhancing the outcomes when working with clients who present with symptoms of complex traumatic stress. The role that brain function plays in mood, memory, and behavior will be identified. Special consideration will be given to brain development in childhood and adolescence, as well as how early coping mechanisms become maladaptive in adulthood. We will also explore how certain aspects of traditional theoretical approaches may be counter- therapeutic in the treatment of complex post-traumatic stress disorder (CPTSD). Practical treatment implications and tools will be learned for immediate use in therapy. 
WHO SHOULD ATTEND THIS TRAINING?

This training has been specifically prepared for professionals in the fields of Counseling, Psychology, and Social Work. This training will be of benefit to all those who are/will be working directly with victims of complex trauma including trafficking survivors in any capacity, and we encourage all related professionals and volunteers to attend. WE WELCOME EVERYONE in the community who wants to learn more about the psychological effects complex trauma including Parents, Educators, Medical Staff, Clergy, Volunteers, Students etc.
LEARNING OBJECTIVES

Participants will be able to 
Explain how the fast and slow tracks to the amygdala play a role in complex trauma.

Understand how brain-based treatment affects different parts of the brain to ameliorate depression, anxiety disorders and traumatic stress.

Describe the role that attachment plays in the development of regulation and mood disorders and how violence, traumatic stress, abuse, and neglect impact brain development, personality development and physical development.

Explain why the future of treatment necessitates a dynamic understanding of the brain when providing direct victim services.

Describe the relationship between complex trauma and substance abuse and implications for treatment.

Differentiate between implicit and explicit memory and their roles in therapy.

Describe how grounding and other stress tolerance skills can be used when working with victims of complex trauma.

Explain how victims of complex trauma develop a shame identity.

Identify important components of self-care.
ABOUT THE PRESENTER
Bonnie
Martin
is a technical expert in the development of mental health and psychosocial programs. Her specialty is complex trauma and she has an extensive background in working with victims of violence, exploitation and human trafficking.
Bonnie
has worked domestically and internationally for 15 years to reduce the effects of trauma on rule of law, interpersonal relationships, and education in stress-affected societies and marginalized populations.
She has developed culturally specific strength-based approaches for motivating behavioral change and building trauma resiliency by implementing the most recent neuroscientific research on trauma healing and attachment theory. Her fieldwork includes the countries of Mexico, India, South Africa, Swaziland, Serbia, Russia, Bolivia, Colombia, Thailand, Haiti, Nepal and the United States. 
Bonnie

is a Licensed Professional Counselor and Therapist Supervisor in the state of Virginia. She has a BA degree in English from the University of Maryland, a M.Ed. degree in School Counseling from Wilmington University, and a post-graduate Certificate of Advanced Counseling Studies (CACS) from Regent University.
---


Continuing Education: If you are a licensed mental health practitioner in Delaware, please note we are finalizing CE credits with NASW. If you are a mental health practitioner out of state, please contact your board of certification before attending the training to ensure the certificate will be accepted for your licensure. Attendees will receive CE's for participating both days. Please contact Diana.Suchodolski@thewellde.org with any questions about CE.
Yours in Service,
diana.suchodolski@thewellde.org
Meet Me at the Well Foundation
When & Where

Wilmington University - Dover Auditorium
3282 N Dupont Hwy
Dover, DE 19904


Thursday, October 24, 2019 at 8:30 AM

-

Friday, October 25, 2019 at 4:00 PM (EDT)
Add to my calendar
Organizer
Meet me at the Well Foundation works to sustain a stable and safe trauma-informed environment that provides essential support services for survivors, walking with survivors in their journey for justice and healing, educating the community in public awareness and training events, and advocating for change in social and judicial systems to see the end of commercial sexual exploitation in our community.