Complex Trauma Intervention Strategies - Professionals Cedar City

Thursday, January 19, 2017 from 9:00 AM to 3:00 PM (MST)
Event Details
Complex Trauma Intervention Strategies

This workshop will address clinical skills related to:

Accurately assessing children and youth who have multidimensional challenges.
Impacts of trauma, instability, removal, foster care, adoption, autism, prenatal drug & alcohol exposure, etc. Developmental implications
Benefits of a neuropsychological evaluation.
When is treatment needed?
Identifyingchild and family treatment approaches in the context of attachment trauma and additional complex needs.

What kind of treatment is needed?
Overview and application of relevant treatment model frameworks.
Attachment, Self-Regulation, Competency
Integrative Parenting
Integrative Team Treatment
Trauma-Focused CBT
Emotionally Focused Therapy
Dialectical Behavioral Therapy
Critical creativity: Importance of adapting of treatment delivery based on accurate assessment of multi-challenge clients.

Supporting caregivers through education and therapy aimed at increasing parental attunement, competence, and confidence.
Foundational work in family therapy:
Building understanding
The cord of love
Within and between in caregiver-child relationships
Caregiver affect management/self regulation
Routines and rituals
Prevention and damage control
Implementing practical intervention strategies with children and youth who experience attachment trauma complicated by cognitive and other difficulties.
Critical creativity: Practical ideas for adapting of treatment delivery based on accurate assessment of multi-challenge clients.
Making connections between early trauma and "what I'm thinking, feeling, and doing" now.
The Little Me
Life time line
Feelings come and feelings go/self-regulation
Mistakes are not the end of the world: All or nothing thinking
Shame doesn't help: externalizing problems
EMDR

Trainers: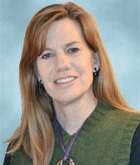 Susan Egbert, PhD, LCSW
Susan Cutler Egbert, PhD, LCSW serves as clinical faculty and Regional Campus MSW Program Coordinator at Utah State University. She is a therapist at Wellspring Child and Family Counseling. Dr. Egbert received her education at BYU, BSW 1989; Portland State University, MSW 1994; and the University of Utah, PhD 2001. She is passionate about improving the welfare of children, strengthening families, and promoting human healing through direct social work practice, research, and systems change. Her special interests include adoption and foster care.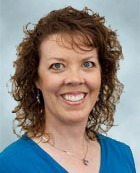 Cinda Morgan, LCSW
Cinda Morgan, LCSW, has worked with children and families for more than 20 years and is currently the Clinical Director of Wellspring Child & Family Counseling Center. She has also been an adjunct professor in the psychology department of Westminster College for 12 years and an associate professor for 2 years. Ms. Morgan has a passion for working with children in foster care as well as adoptive children. She enjoys bridging theories of attachment into practical clinical applications. Ms. Morgan is a certified EMDR therapist. She also founded a nonprofit organization, Handful of Hope, that promotes resilience among foster children and others by teaching research-based skills.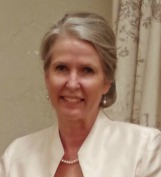 Kathy Searle, MSW, CSW
Kathy Searle has worked in the field of adoption for over 25 years, with experience in international, private and special needs adoption. She is currently the Director of Programs for the Utah office of The Adoption Exchange. Kathy also works as a therapist at Wellspring Child and Family Counseling. She received her Master's Degree from the University of Utah, and is a trained EMDR therapist. Kathy is passionate about helping children who have experienced, abuse and trauma and supporting the families that provide them with loving homes.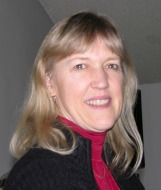 Marty Shannon, LCSW
Ms. Shannon has been the Adoption Program Administrator for Utah's Division of Child and Family Services since 2004. She has been working actively in the arena of child welfare since 1983. Prior to working for state government, she worked in two private non-profit child welfare agencies, first as a therapist with birth families, foster families, and adoptive families and then as director of an agency from 1991 to 2001. She has been involved with many boards and advisory boards, and presented at many conferences over the years. The adoption of children with special needs is a personal passion of Ms. Shannon, as she is herself an adoptive parent of a child who lived in foster care.
Cedar City: January 19th   https://cedarcityprofessionals.eventbrite.com                       
Salt Lake: February 9th                                            
Provo: February 23rd                                              
Price: March 10th
    Satielllite Locations: Roosevelt - Ephraim - Moab - Blanding
Ogden: March 24th
Registration is required by January 12, 2017
4.5 CEU's Available - Lunch Provided
Questions contact Angie Morrill 435-896-1263 or Gwen Fund 435-668-1952
When & Where

Paiute Indian Tribe of Utah
440 North Paiute Dr
Cedar City, Utah 84720


Thursday, January 19, 2017 from 9:00 AM to 3:00 PM (MST)
Add to my calendar
Organizer
The Adoption Exchange connects children who wait in foster care & families who adopt.  We offer support for adoptive families throughout their journey to adopt; from the beginning of the process, well beyond finalization.