Complete your Book Mentorship
Description
WE ARE TAKING APPLICATIONS FOR OUR NEXT DREAM TO DRAFT MENTORSHIP STARTING 1 FEBRUARY 2019 - 4 month duration.
For the full info and The Writing Room website click here
* Please note the course fees are non-refundable and places are limited, so hop on a call with us before you book if you are unsure. Payment Terms and Conditions are here
Are you ready finally write your book and get it out into the world?
This is a unique, high-level and personalized mentorship.
It is an extraordinary, supported process that will get you to create, plan, write and COMPLETE your book as you join a community of writers from all over the world - together we will travel this exciting journey.
This is our first level mentorship, and it is a very tightly-held course that holds you to your promise to write your book. This is the first step all writers must take down the path to publication. We set the targets and deadlines and show you how to write with clear focus and intent.
This is not a generic online course. We work intimately with writers over the entire first draft process. We do not use pre-recorded video lessons via Teachable or Infusionsoft. Over and above structured lessons via emails, you get LIVE mentorship calls, a closed accountability group and highly sought after one-on-one sessions.
That means you get to see our faces and really become part of a small group that is going to start, and more importantly finish, together. The small and personal nature of this is why we have close to 100 published authors come through our mentorships - and that is pretty remarkable.
We have a Four Month Complete your Book and the Six-Month Platinum Complete Your Book Mentorship. You all start together, but the six-month stream has an additional intensive two months where they take their book to a second draft.
Why is this mentorship so successful?
Sarah has fifteen years of getting writers to produce the most publishable version of their books and selling these to publishers. She is a literary agent and editor and really will support you to write your book. Kate is on her 4th book and is an international author, speaker and brand expert. She will lovingly hold you accountable to your OWN promise to make this dream a reality.

This is truly a remarkable, hand-held process that will get your book out there and start to walk you down the road to getting your book published.

So what happens?
In a nutshell, you will plan, write and produce your first draft over four months. Writers choosing the Platinum option will have a further two months where your book will be assessed by a professional editor and you will start to build your author brand
This mentorship is honestly a massive juggernaut. Once we start, you are going to be coached, cajoled, loved and pushed to get to the end of your book. We would like to take you all the way to publication with our more advanced mentorship, but we can chat about that later. Nothing happens without your first draft completed!
We start with a live call explaining the process and a lesson in how to write a book, what publishers are looking for and how to begin to structure your thoughts into a contents list.
In the second week, we will stream writers into fiction and non-fiction depending on your chosen genre.
The core of the communication happens via structured email lessons you will receive twice a week. Novelists will be on a fast-track to plot, plan and write and will receive an email instruction every day to get your plot points adequate and your words flowing.
There are monthly live video conference calls on book structure, plotting and technique. These also form the backbone of support, as writing can be a very lonely journey.

Each writer has four personal sessions. The two with Sarah will work directly on your book structure, positioning, plot, and concept. One will happen early in the course to get your book on the right track from the start. The others will happen later to resolve and refine the book.
The sessions with Kate will cover target-setting, emotional and confidence blocks, how to move forward and set accountability challenges. The second session will be a focused look at your author brand and how to build and leverage this.
During the first four months, the entire focus will be on your word count and getting your draft down (aka writing your book).
MEMOIR / NON -FICTION PLATINUM MENTORSHIP INCLUDES MORE!
EVERYTHING as included in the 4 Month Complete Your Book Mentorship – see above
PLUS The additional two-month's journey will fast-track your book:
A full professional assessment of your first draft with written feedback from an international book editor (we will match editor with your book)
1 month to refine your book and implement your feedback from the editor.
2 months to start building your author brand (what all publishers need)
Additional 2 live mentorship calls with Kate and Sarah and invited guests for platinum tier only
During month five your focus changes: while you get an appraisal on your working draft from a professional editor, you shift gears to start thinking about your author brand and getting a head start on being "publisher ready". Your manuscript will receive a thorough professional read-through and a detailed assessment and reader report. These are high-level structural assessments to help you refine and improve your first draft. Please note this is not a full edit of your book but an assessment and report. This is invaluable for an author!
The last month is a hard push and opportunity to implement and rework your book using the advice and feedback.
At the end of 6 months you will have a highly workable draft of your book. Now you can kick into the next phase of getting ready to be published / self-published. We have a 10-week bootcamp called PITCH TO PUBLISHED designed for this phase.
Accountability!
The mentorship is highly successful because of the many accountability factors we have in place. These are the real day-to-day nudges to keep you writing, keep you inspired and most importantly help you over writing slumps.
A step-by-step structure to follow specific TASKS twice - weekly for 4 months

4 x one-on-one sessions with your mentors

Fixed and scheduled writing time and deadlines.

Scheduled bum days built into your schedule for deep immersion in your book

Professional industry experts that give you insight on writing and publishing.

A private Facebook group for weekly support, feedback and accountability.

A writing group to share ideas and deadlines

Weekly or monthly word count tracking

Write your pitch and get feedback from other writers

The 6 month platinum continues as per notes above!

Don't know where to start or what to do?
That's what this is about. This is both a course and a mentorship. You will be guided on all aspects of planning and writing in twice-weekly lessons, personal sessions, monthly group calls, and weekly tasks and word counts.

This intense mentorship programme will prompt, push and hold you to your promise to write your book. Are you IN? We have limited spaces for each mentorship because of the high level of support we offer. This is not a mass online programme where you feel like a number, or do not get the support to complete your book.
This is about a COMMITMENT TO WRITE YOUR BOOK no matter what.
WHAT WILL YOU LEARN
BOOK STRUCTURE: This is both a course and a mentorship and Sarah is a structure fanatic who will show you that a strong structure is the gift that sets your writing free.
Kate is all about supporting you to stay confident and release any "stuff" that niggles its way into your brain or heart, so you get on with the job of writing! Dealing with EMOTIONS of writing, procrastination or overwhelm that will kick you to touch if you don't know how to handle it.

Building YOUR BRILLIANT AUTHOR BRAND (with our international author branding expert and strategist)

Publishers will share expertise on traditional publishing and what makes a successful book work.

E-book publishing and your options

Navigating the author's PR game - the difference between when you traditionally published or self-publish

What is editing books all about? How the editing process works with top international editor Sean Fraser.

Plus additional interviews and advice from authors and experts who have been there

and done it.
The course cost does not include:
Editing or other professional fees.
Agency fees if your book is accepted for representation
FAQs
How much time do I need to put aside for this?
This mentorship works around your current life. We are not expecting you to quit your job. We do like you to be on the live calls once a month but other than that you are going to have to work out how much writing time will get your book completed. For some writers it's a slow and steady hour a day, others may find they block-book a series of weekends away to get up the word count. You will also need to update on the Facebook group every week and take approx 20 minutes to support your fellow writers. Note: it is this community of support that past authors swear by, as a way to keep going!
Is this for novels or non-fiction?
Ah, good question! That makes my heart sing as it shows you know already where your book is heading. You understand genre. The answer is BOTH novels, and non-fiction writers can apply. Novel writers will be on a fast-track process to plot, outline and write the book. Memoir and non-fiction writers will be on an equally fast course to finish, but with their own lessons.

To what extent do Kate and Sarah read my work and edit, or give feedback on it?
Each writer gets TWO sessions with both Kate and Sarah. These are 45 mins each. Sarah's includes 45 mins of reading time with each session. Most of the feedback is structural, with a focus to getting you to write a publishable book with refinements to structure, plotting, characters, and story arc. The opportunity to get focused reading time with feedback happens in month five when your first draft will be sent to a professional editor for appraisal (not editing).

Can Sarah edit my book?
Not at this point during this mentorship. This is the first step on the road to publication. Sarah does take on certain books to edit, but you first have to finish your book. ... most often your first, second and third draft before it is ready for an edit.

Can I do this if I am already published and want to write a 2nd book?
Of course. We have some writers who had done this three years in a row.
Can Sarah take on my book as an agent?
This is not part of the mentorship. Sarah's does take on some of our graduates but this is not part of this process and taking part does not imply she can place your book. Submissions to an agent will happen separately and independently of this course, after the PITCH TO PUBLISHED BOOTCAMP.

What if I don't finish my book in the allotted time?
Hmmm, we like to think you will, and experience has shown us that you can, and most likely will. If you don't finish, however, the chances are you will be a LOT further along than before we started! We would like you to complete and will do our best to make sure you do.
What if LIFE gets in the way and I need to stop the mentorship?
The fee is non-refundable. However, you will continue to receive all the lessons and recordings of live calls, and still be able to use your personal coaching sessions with Kate and Sarah within the 6-month mentorship. When life eases up, you can pick up your book where you left off and continue with your lessons. Often writers take us up on the highly subsidized "re-sit" fee to come and enjoy the group support and weekly deadlines to get back on track again FAST! We want you on the group, on the calls and engaged with us and your book so that you go all the way.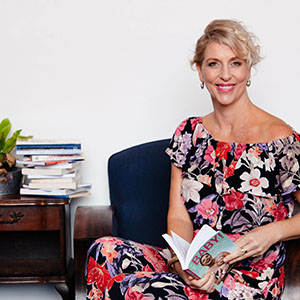 Book coach and agent Sarah Bullen says:
I have worked with writers internationally for over 15 years to get their book written, and published. After many years of teaching writing I have found this magical online course has changed my entire view of the process. I have always advocated writing alone but the group dynamic of these courses takes on a life of its own. It has been a breakout success and the constant push towards the finish has kept writers going. The support is incredible and writers who are clear they want to write a book will get there on this course. Added to that they get my structure and step-by-step process on how to plot, plan and write a book"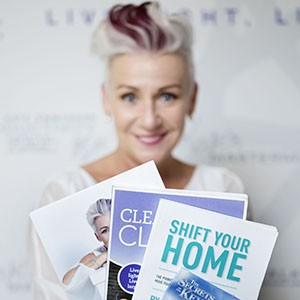 Author and coach Kate Emmerson says:
"When I wrote my first book, I literally had a green light from my publisher from a 2-page proposal that I submitted, and had zero input from specialists of any kind - just a deadline to hand it in. I literally sat and wrote on my own, but I am naturally massively disciplined and can simply trust my own process when I have big deadlines, plus I have the personal skills to overcome any negative self-talk that gets in the way of most writers. Writing my second book was a whole lot harder! I know this process is not that easy for most of you. My role is to keep you heart and soul on track, keep your mindset focussed and to get your book out of you! I am very firm.. but kind."
PAST WRITERS RAVE:
"I would tell any other aspiring writer, if you want to get any closer to your biggest dream, to be a writer, look no further. This is your answer." Rena Rauch
If you are unsure about the group and if it's right for you, OR if you have already submitted to publishers in some form and want a different form of support with us, please email info@thewritingroom.co.za
Date and Time
Refund Policy