Complete Health & Wellness Workshop Series: Make Your Next Plate Great!
Description
Come help us celebrate National Fresh Fruit and Vegetables Month!
Eating healthy can be delicious and satisfying! Learn how quality ingredients prepared in your own kitchen can have you feeling more alert, energized and happy. And those cravings that you just can't control? Learn how to kick 'em to the curb! Presented by Natural Grocer's Nutritional Health Coach Sarah Beckendorff.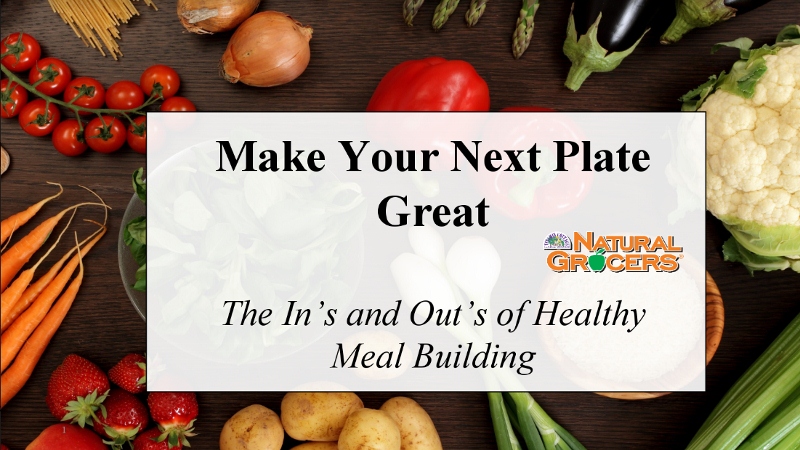 Tuesday, June 20th, 2017 from 7pm to 8pm
Indulge in delicious, Autoimmune-Paleo snacks, plus fresh fruit and veggie samples provided by Natural Grocers!
Bring a friend and lots of questions for us.
Enter to win Gift Basket from Natural Grocers (get an extra entry for every friend you bring)!
**Please RSVP by Monday, June 19th, 2017**
Call us at 972-315-9900 for more information.