Description
At some companies, tech can end up being mostly just plumbing for a business competing on positioning & marketing. But for others, superior technology can be a distinct competitive advantage. Novel software, algorithm-driven product, clever proprietary ways of collecting and processing data... for many founders and those aspiring, these are the kind of things that make a tech company worth the name.
We're bringing together experts & experienced engineering leaders from Boston's startup scene to share what they've learned about how to build these kinds of companies. Each speaker will give a 5 minute lightning talk presentation, followed by 5 minutes of Q&A.
This will be a high-impact event for founders and tech/product leaders who want to make sure they have a real competitive advantage from the technical foundations of their startup.
We'll have some additional time after the talks for more questions from the audience for our entire set of speakers—a great opportunity to get multiple perspectives on how you're approaching your product's tech.
This event is part of the Building Products track at Startup Boston 2018.
Agenda:
3:55pm Show up, check-in
4:00pm Connect with other startup people and engineers.
4:20pm Lightning talks begin.
5:20pm Engineering Q&A: we'll bring our speakers together on stage, for questions about lessons learned their talks may not have covered, or ideas that you'd like more perspectives on.
5:40pm Networking & conversations through closing time.
Our Speakers:
Drew Volpe, Managing Partner at First Star
Drew Volpe is a Managing Partner of First Star, a VC firm which partners with entrepreneurs solving real-world problems using data and machine learning, focusing on applications of frontier technologies such as AI, computational biotech, connected sensors, AR/VR, and blockchain. Investments include Sia (Nebulous), Plex Research, Seven Bridges Genomics, Upskill, Smarking, Oculii, Infinite Analytics, Talla, Resilinc.

Josh Stockwell - Intellectual Property Lawyer, McInnes & McLane, LLP
Josh Stockwell advises on all aspects of intellectual property including preparation, filing, and prosecution of foreign and U.S. patent applications and trademark applications, USPTO administrative proceedings, licensing, and litigation. He concentrates his practice in the areas of patent and trademark prosecution, counseling companies ranging in size from sole proprietorships to Fortune 500. Josh also advises on registering copyrights and maintaining trade secrets.
More speakers to be announced!
Would you like to present at this event? Find out more about what we're looking for, and apply, here.
This is a Startup Boston event.
Startup Boston is a free, five-day series of events celebrating, educating, and connecting entrepreneurs in Boston. Taking place from September 10-14th, 2018, Startup Boston brings entrepreneurs, company leaders, innovators, and industry experts together to foster collaboration and fuel growth in Boston's startup ecosystem.
Thank you to our event partners.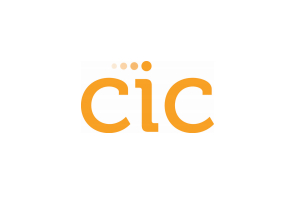 About CIC Boston:
One of Boston's largest innovation communities, CIC provides office and coworking space, and supports a variety of important programs in Boston's startup scene including Venture Cafe, District Hall, and MassRobotics.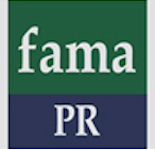 About fama PR:
fama PR is North America's premier boutique PR firm for technology companies. They deliver superior results and unmatched client service by using experienced PR professionals who apply a common sense, hands-on approach to both strategy and tactics. Working closely with clients, fama PR creates customized communications plans that are directly aligned with business objectives to help increase brand awareness and drive revenue.