Description
That is the amount of money Phuong Tran and her father, Asian beverage business mogul Dr. Tran Qui Thanh, walked away from in 2012. That was the figure Coca-Cola had offered to acquire controlling interest in her family business, Vietnamese THP Beverage Group.
Watching her father turned down a sum of money most could never dream to see was an event that shaped Tran's entire philosophy from that day forward. "It is never easy to compete with giants," says Tran, "let alone face them down." But her family legacy is a story that proves David can indeed compete with (and even outperform) Goliath. In her captivating book, Competing with Giants, Tran weaves business advice from her father with her own insights, as a second-generation Asian businesswoman, into a rich tapestry that tells the story of not only one company, but the quickly changing global business landscape. Asia is rising, and this means the Western style multinationals are being forced to come up with new strategies.
We are delighted to welcome Phuong Tran to Talent Garden Dublin on October 30th for a very special guest lecture from 10:00 - 11:00.
Places are limited so register early to secure your place. Breakfast will be hosted by Talent Garden.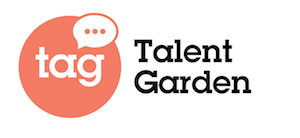 Organiser of Competing with Giants | Phuong Tran at Talent Garden