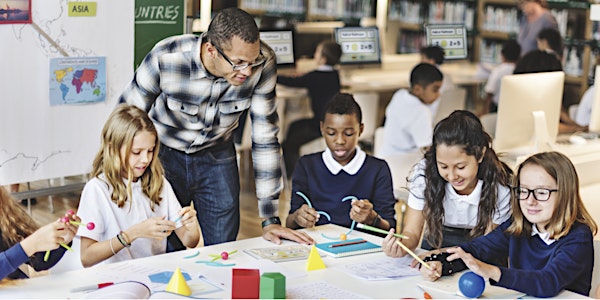 Competency Works! Leading Competency-Based Learning Initiatives
Event Information
Location
Marin Academy
1600 Mission Avenue
San Rafael, CA 94901
Explore the "what" and the "why" of competency-based teaching and assessment!
About this event
In Grading for Equity, Joe Feldman makes the case that the traditional grading schemes which often rely on "grad[ing] behaviors based on subjective interpretation . . . [are] a recipe for inequality" (2009, p. 41). Competency-based education is an approach to learning that ensures all learners develop explicitly defined, measurable, and transferable essential skills and dispositions by making continuous progress toward competency (also known and referred to as mastery). Even when a school (or a teacher) has made the decision to address such inequities, however, the question of how to move from a traditional, deficit-based grading system (with accompanying pedagogies) to an authentic, skills-based, student-centered approach is not an easy one. Indeed, the 2018–19 NAIS Trendbook (the last one published pre-pandemic) noted "a growing focus on measuring learning" and a need for schools to investigate "alternative ways of measuring learning" as critical to the future of education in independent schools (Trendbook, 2018, p. 166). This workshop is designed for leaders who are interested in leading and facilitating just this sort of change. In this 6-hour Summer Institute, participants will spend the morning hearing the story of one's school's process and learnings, with opportunities for engagement and connection. In the afternoon, individuals and school teams will work to chart a course for their own school's journey.
LEARNING GOALS
Participants will:
Explore the "what" and the "why" of competency-based teaching and assessment as well as the hurdles and challenges associated with implementation.
Understand that competency-based initiatives require community involvement, buy-in, and participation. Furthermore, participants will understand some of the approaches they might take in leading large-scale initiatives, and how best to respond to inevitable roadblocks and challenges.
Develop a mission-based "why" for such a movement at their own schools and practice planning and designing a 3-5 year plan for leading/facilitating change.
AUDIENCE
Curricular/Academic Leaders in middle and high schools; schools are encouraged to send teams as the afternoon work time will provide an opportunity for collaboration and feedback on a site-based plan.
CANCELLATION POLICY
Life happens. We understand that there will be times when you cannot attend a workshop that you have registered and paid for. Below we have outlined our cancellation and refund policy, which we have in place to ensure the most accurate numbers when we secure well in advance locations, catering, and facilitators. Thank you for understanding.
For this in-person workshops refunds are available up to 14 days before the scheduled starting date. We are unable to provide refunds for cancellations made 13 days or less prior to the workshop. Registration may be transferred to a different person up to 7 days before.
Please contact us by email as soon as you know you cannot attend a workshop. This will allow us time to contact our waitlist and hopefully fill your spot.
You will receive a full refund if CATDC chooses to cancel this event.
Date and time
Location
Marin Academy
1600 Mission Avenue
San Rafael, CA 94901