Compelling Conversations

Multiple Dates
Ticket Information
This event is invite-only
You need an invitation to register for this event. Contact the
host
to find out more.
Event Details
What is the relevance of the Church in our world today?  Is it hopelessly in decline or taking a different shape?  Will Christians continue to be defined by the Culture Wars or is a new narrative emerging?  How do we engage in a community and faith that is authentic and unafraid of difficult questions?
Join Pastor Amy as She Asks Leading Voices Hard Questions
in Calvary Baptist Church's
Compelling Conversation Series
Next Converation:  Jeff Chu April 29, 7pm
Tickets: $10 per event 
Location:  Calvary Baptist Church - 755 8th St. NW WDC 2001.
The church is located within easy walking distance of Gallery Place-Chinatown and Metro Center metro stops.  Public parking garages are also available on 8th St.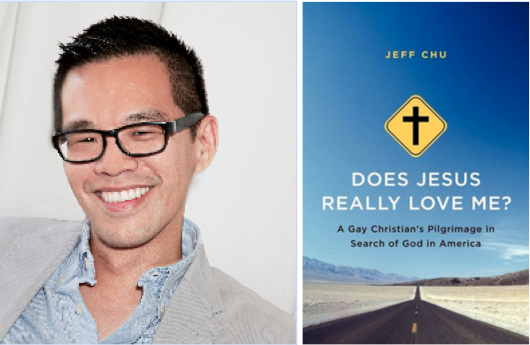 Jeff Chu is an editor and writer at Fast Company, leads the magazine's coverage of China, philanthropy, and urban affairs. His book, Does Jesus Really Love Me?: A Gay Christian's Pilgrimage in Search of God in America, is a sharp, compelling treatment of evangelical Christianity and homosexuality. Visit Jeff online at doesjesusreallyloveme.com.

Can't join us in person?  Follow us on Twitter @calvarydc #JeffAndAmy

The conversation will be held at Calvary Baptist Church, followed by a reception and book signing.