Description
Compassion Supporter Gatherings are events that bring together our supporters for training, inspiration, fellowship, innovation, and to hear from Compassion staff current updates and future vision for our organization.
Come and join others like you who have a passion for the work that Compassion is doing around the world and get equipped to go out and inspire others to get involved in God's call to "release children from poverty in Jesus' Name!"
Special Guest - Compassion Program Alum - Olive Aneno will share her story of how Compassion's program changed her life and experience first hand hearing from one of our own.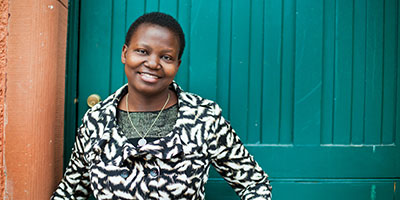 "Olive was born and raised in Northern Uganda, in a region terrorized by the Lord's Resistance Army. When she was 6 years old, she was forced to hide alone in the forest overnight as the LRA seized her village. Spared from death, abduction or worse, Olive soon moved to the capital city of Kampala to live with her single mother, who registered her for Compassion's child development program. For the first time, she was able to attend school, wear properly fitting clothing and shoes, eat nutritious meals and receive healthcare. When her mom passed away three years later, though an orphan, Olive had valuable family and support through her Compassion sponsorship.
Energetic, engaging and compelling, Olive is a gifted speaker, often called on to speak about advocacy, grace, forgiveness, poverty and the plight of vulnerable children around the world. She and her son, Felix, live in Athens, Georgia."
Breakout Session Topics:
Finding Your Spiritual Gifts

Correspondence/ Possible Visit Opportunities with your Sponsored Child

Act For Compassion Online Campaigns

Walk With Compassion

Ordering Materials to have your own Compassion Event