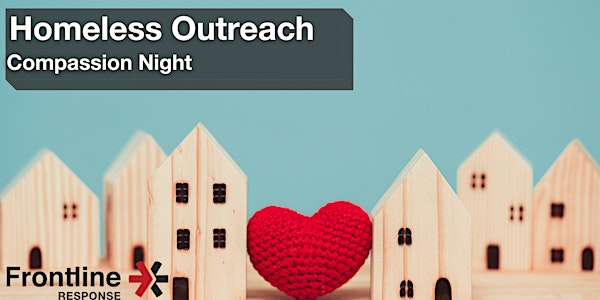 Compassion Outreach - City of Decatur | Dekalb County
Compassion Night is a weekly opportunity for you to join our staff and further our mission to serve homeless men, women, and families.
When and where
Location
Frontline Response 2585 Gresham Rd SE Atlanta, GA 30316
About this event
Compassion Night is a weekly outreach to build relationships with individuals experiencing homelessnes and to provide meals, hygiene products, and clothing.
Tuesday evenings, volunteers gather for a brief time of prayer and worship. The team then travels together in a Frontline Response van to engage with individuals who face the everyday struggle of survival on the streets in the City of Decatur and other surrounding cities in Dekalb County.
The goal is to meet immediate needs and to form trusting relationships with our friends in order to help them transition off the street whenever they are ready to make that decision. Whatever their story or circumstance, we build intentional relationships and share not only a meal but an invitation to a new life.
Must be 13 or older to participate. Volunteers under the age of 18 who would like to serve will need to have a parent or legal guardian complete a Parental Consent Form.