Description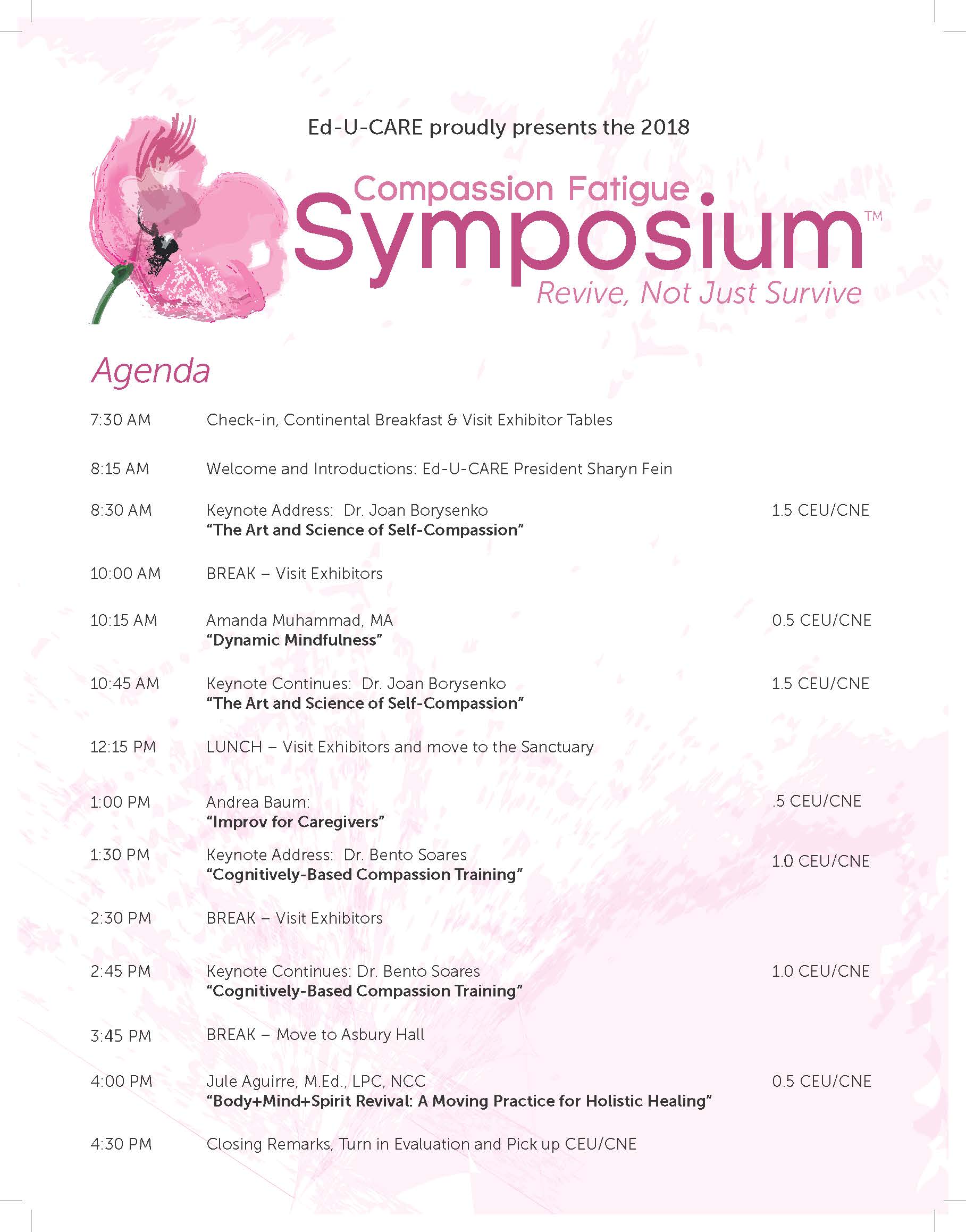 The Compassion Fatigue Symposium educates professional and family caregivers through interactive education and training on self-healing techniques. The Symposium targets those who experience the emotional and physical fatigue common to those in the business of caregiving.
Ed-U-CARE aims to increase awareness for these individuals and provide them with practical techniques to combat the compassion fatigue they experience.
Participants will leave this full-day conference feeling renewed, refreshed, and ready to face the challenges of caring for others.