Description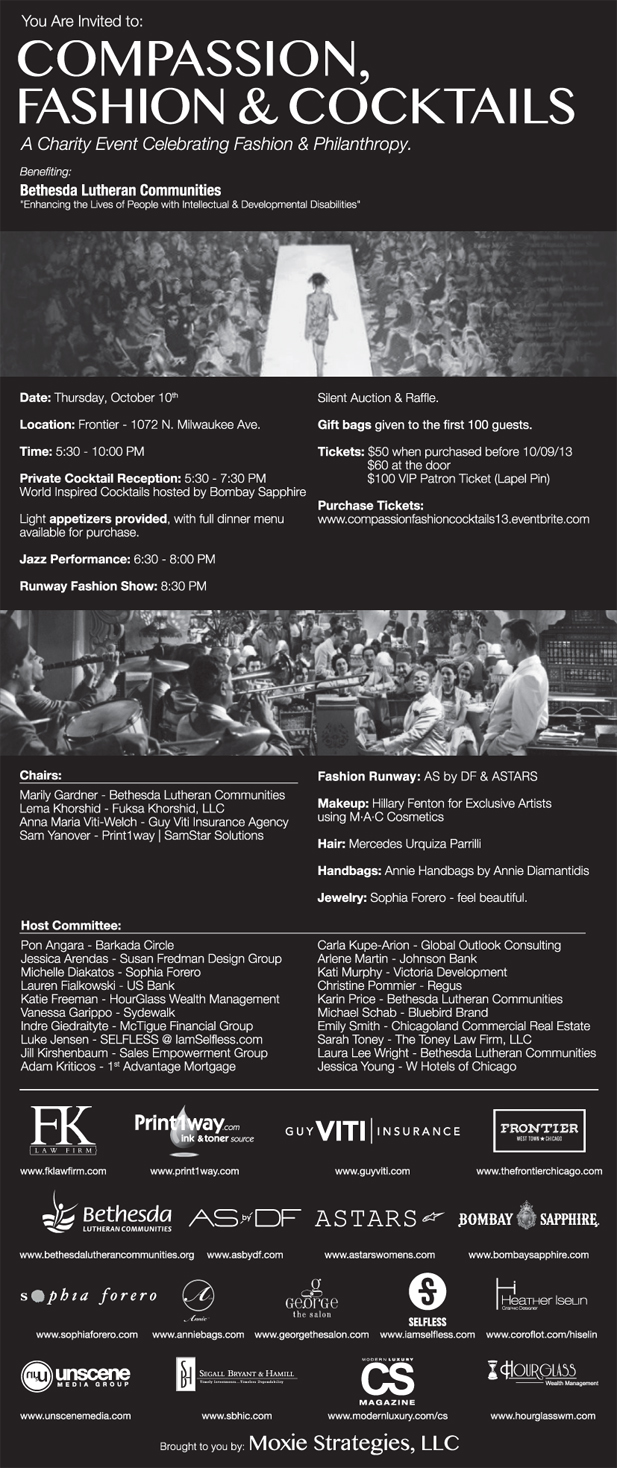 This event will specifically benefit our chosen charity, Bethesda Lutheran Communities. Bethesda Lutheran Communities is a leading provider of person-centered and community-based services that enhance the lives of people who have intellectual and developmental disabilities around the country and throughout the world. Bethesda offers residential and supported-living services, faith and ministry supports, education and training resources, and employment assistance.
Tickets purchased for this event are non-refundable.

#CompassionFashionCocktails
#MoxieStrategiesLLC
Brought to you by: Moxie Strategies, LLC (Lema Khorshid, Anna Maria Viti-Welch, and Sam Yanover)
Organizer of COMPASSION, FASHION & COCKTAILS 2013
Moxie Strategies, LLC is a special events marketing company that puts on highly branded events for the professional market – giving them unique and effective experiences/opportunities to network with other professionals in order to grow their businesses and give back to local philanthropic initiatives that are positively impacting their communities. Moxie's mission is to provide visibility for small businesses and underserved local charitable organizations.