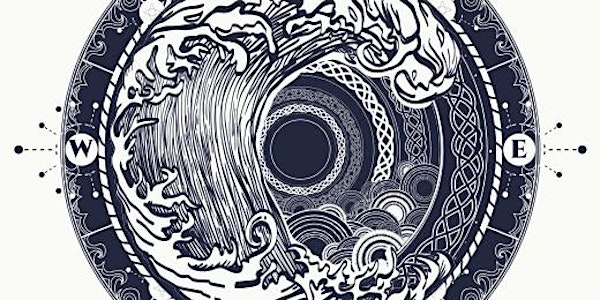 Multiple dates
"Compass" by Nicole Gruter
A discussion about home, security, belonging, and where we feel rooted, if anywhere.
Date and time
July 21, 2021 · 3pm - September 22, 2021 · 6pm CDT
About this event
"Compass" by Nicole Gruter
Where do you feel rooted? After the passing of my father, I'm the only person in my family living on this hemisphere (my parents immigrated). I have no children and no life partner. After closing up my childhood home, I now own boxes of photos of relatives I don't know, all from the "old world." What do I do with them? I'm curious to talk to people who don't have the traditional template of family, are estranged, or are otherwise feeling disconnected from their place on the planet. In my garden, we'll share ideas of home, family, security, and belonging.
As much as I give away, I still own too much.
Location:
Outside in Monona.
After signing up, you will receive an email with the specific address.
Logistics and Accessibility:
Participants are invited to share how they relate to the idea of family, and how they may or may not feel rooted on this planet. Participants are also invited to share photos of family members they don't know.
One person may sign up per hour (so, three people each Wednesday).
No mask required indoors or outdoors if participant is vaccinated. If participant is unvaccinated, a mask is required both indoors and outdoors. The location is not wheelchair accessible.
No formal request, however participants are invited to donate to the Dane County Immigrant Assistance Fund.
Other Info:
If there is inclement weather, I'll host inside.
A Home Stretch Performance
Home Stretch is a "distributed festival" of small artistic acts taking place in Madison, WI between the summer solstice (21 June) and the autumn equinox (22 September). By appointment, local artists are offering intimate performances and other arts experiences throughout the summer.
In this time of transition between COVID lockdowns and eventual reopening, Home Stretch explores how forms of performance and other kinds of aesthetic sociality can help us re-learn how to be together.
The title Home Stretch refers less to the idea of the final part of a race, since the pandemic is far from over. Rather, it's about artists stretching their homes into public space, and the public stretching out of lockdown bit by bit. These art experiences are a chance to stretch both social and artistic muscles.
All events are free to attend, though some performers may pass a hat or request donations to specific causes. Information and registration is at homestretch.art.
Home Stretch is a project of Spatula&Barcode, a Madison-based arts collaborative devoted to conviviality, criticality and commensality. More information about Spatula&Barcode can be found at https://spatulaandbarcode.net/ and you can follow @spatcode on Instagram (if you post about Home Stretch on social media, we encourage you to use #homestretch).
Home Stretch is funded in part by grants from the University of Wisconsin Division of the Arts and the Madison Arts Commission, with additional support from the Wisconsin Arts Board.
About the organizer
Spatula&Barcode is dedicated to making events in which the performance of place and of hospitality are central aesthetic concerns. Discourse, food and swag are persistent elements of our work.
Spatula&Barcode was founded in 2008 by Laurie Beth Clark and Michael Peterson (both Professors in the Department of Art at University of Wisconsin - Madison).