Description
Learn how one TBTI startup is advancing cancer care and diagnostics
Protean BioDiagnostics is a Tampa based Biotechnology company committed to deploying the latest and highest quality laboratory diagnostic tools to support physicians using the very latest cancer treatments for their patients.
https://www.proteanbiodx.com
About the Speaker: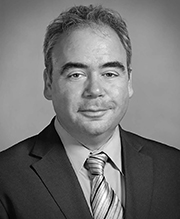 Dr. Anthony M. Magliocco, MD FRCPC FCAP
President and CEO of Protean BioDiagnostics, Professor of Pathology and Oncology
Dr. Magliocco is an internationally recognized cancer expert with over 30 years experience in creating and deploying advanced diagnostics to help cancer patients. Trained in Canada and the United States, he has worked tirelessly on the goal of improving cancer patients access to quality diagnostics.
His many "firsts" include, in 1998 founding a Canadian Cancer Society Sponsored Hereditary Cancer testing program in Saskatchewan, Founding and directing one of the largest breast cancer Biomarker testing programs in the world in Calgary Canada between 2001 and 2011, Launching standardized molecular testing for lung, colon and brain cancer into routine care in Canada in 2007, Founding and Directing the Morsani Advanced Molecular Diagnostics Laboratories at Moffitt Cancer Center, forming the foundation of Moffitt's precision oncology program in 2013.
Dr Magliocco also has a long and distinguished research career publishing over 200 manuscripts with more than 10,000 citations his contributions, and registering multiple patents. His experience in improving cancer diagnostics are well recognized. The majority of his work focuses on creating new diagnostic approaches for cancer patients with a goal to improve the accuracy and efficiency of treatments.
Most recently Dr Magliocco has recognized growing disparities in cancer patients ability to access high quality advanced diagnostic technology necessary for providing the accurate and necessary information that oncologists need to accurately treat patients with the latest generation of personalized cancer therapies. The need is growing and is most acute in patients treated at non-academic cancer centers.
Dr Magliocco's vision is to close the accessibility gap and make life saving advanced diagnostic services widely available to cancer patients and cancer treatment teams wherever they live and practice. He and his team have founded Protean BioDiagnostics to further this dream.
Proteans vision is to make precision oncology accessible to all patients regardless of their location by providing easy access to the latest advanced diagnostic technologies. Protean has created a unique proprietary diagnostic engine and decision support system to facilitate the delivery of precision oncology to all patients.
The Protean BioDiagnostics system is powered by a data centric approach and accesses the latest molecular and computer vision methods to create a patient focused, quality oriented, evidence driven, scalable service that will revolutionize cancer diagnostics and patient care.
USF is an Equal Opportunity/ Equal Access/ Affirmative Action Institution. Please notify USF CONNECT, 3802 Spectrum Blvd., Suite 100, Tampa, FL, 33612, call 813-974-1082, or email Alissa Costabile acostabile@usf.edu, a minimum of five (5) working days in advance, if an accommodation for a disability is required.

Disclaimer: The University of South Florida and USF Research Foundation, Inc. are committed to the free exchange of ideas, reasoned debate and intellectual dialogue. Speakers and scholars with a diversity of opinions, perspectives and professional experiences are invited to the campus to provide the community with important or differing points of view, some of which may be deemed controversial. The views, opinions and conclusions of those invited to speak on the campus do not necessarily reflect the views of the university administration or any other segment of the university community. Nor are those invited to speak on campus necessarily authorized agents or representatives of the University or Research Foundation. The use of University or Research Foundation facilities for an event or presentation does not constitute an endorsement by the University or Research Foundation of the views, opinions and conclusions of those invited to speak.