Multiple Dates
Company Officer Leadership Training 4/5/19 & 4/6/19
Description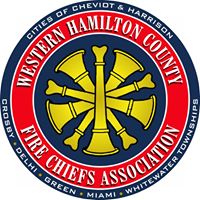 Company Officer Leadership Training
Please join the Harrison Fire Department in conjunction with the Western Hamilton County Fire Chiefs group as we bring in three of the finest fire service leaders for a two day leadership conference. Any current company officers, firefighters seeking future promotions and all Chief Officers are encouraged to attend. Breakfast and lunch along with light refreshments will be provided for both days of the training. Registration is for both days of the conference.For additional information please contact: Lt. Aaron J. Hopkins at Ahopkins@harrisonohio.gov or HFD Fire Headquarters 513-367-3710.
Instructors:
Jarrod Sergi is a Captain and 18 year student of the fire service. The last 14 years have been in Norfolk Virginia. During his time spent with Norfolk, he spent several years as a firefighter on one of the busiest engines, a ladder company lieutenant, and a recruit academy coordinator. He is currently assigned to Engine Co. #1 downtown. Prior to working for Norfolk, he served in the Navy as a damage controlman and a search and rescue swimmer on board the USS Iwo Jima(LHD7). Jarrod is a state instructor for both CDFP and the NFA focusing on MAYDAY and strategy / tactics. He has assisted in the development delivery of many local and regional training programs that covered engine and ladder company operations and fire dynamics. Jarrod is also an instructor for Real Fire Training LLC. He is a graduate of the National Fire Academy's Executive Fire Officer (EFO) program and has been featured in several fire service publications.
David Griffin was the driver of the first engine to respond to the disastrous 2007 Sofa Super Store fire that claimed the lives of nine of his fellow firefighters. In 2005, Griffin joined the fire service in South Carolina, attaining his Master of Science in executive fire service leadership in 2008 and his Doctorate of Education in organizational leadership and development in 2013. He has been a firefighter, assistant engineer, engineer, and captain on engine and aerial apparatus. Griffin is a graduate of the Executive Fire Officer Program (EFO) from the National Fire Academy and is a certified Chief Fire Officer (CFO) and Chief Training Officer (CTO) through the Center for Public Safety Excellence (CPSE). He is currently a Battalion Chief, Deputy Director of Training, and Honor Guard Commander in Charleston, South Carolina.
Jason Hoevelmann is a Fire Chief with the Florissant Valley Fire Protection District and a volunteer Deputy Chief/Fire Marshal with the Sullivan Fire Protection District. Chief Hoevelmann has been a fire service instructor for 25 years and has a Bachelor's Degree in Fire Service Administration from Eastern Oregon University. Jason is a member of the International Society of Fire Service Instructors and is on the Board of Directors of the International Association of Fire Chiefs Fire-Life Safety Section and the Company Officer Section. Chief Hoevelmann is a contributor to Fire Engineering and Fire/Rescue Magazine and instructs at FDIC and at conferences and departments throughout North America on leadership, officer development and fire ground operations. He also writes a blog and has a podcast at www.enginehousetraining.com
Local Hotels:
Comfort Inn-391 Comfort Drive, Harrison Ohio
Holiday Inn-10906 New Haven Rd. Harrison Ohio
Super 8-10900 New Haven Rd. Harrison Ohio