Company Growth Through Acquisition: Learn from insiders as they share their...
Description
While most businesses stay a course of measured improvements and expansion to achieve organic growth, others are successfully considering and making acquisitions to accelerate growth, profitability and value.
According to the 2019 State of the Deal report from Deloitte, "deal making may look a bit different in the year ahead, with a heavier emphasis on more traditional customer base expansion and diversification of products and services rather than technology plays."
On September 17th, The Business Value Forum will present a conversation with business owners and leaders who have successfully re-energized their companies through strategic acquisition. They'll share what they've learned; their business motivations, disciplines, opportunities and challenges; and, perhaps, the sleepless nights that punctuated their experiences. They'll share the planning and integration of acquisitions that worked,.
Join us on September 17th at Bryant University for this lively and interactive program designed for business owners, managers and advisors.
The September 17th Forum: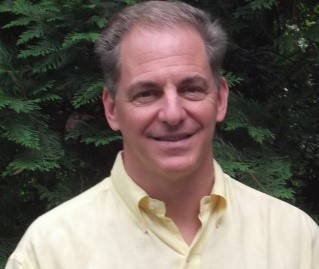 Robert Israel
Sandvik Publishing Interactive
Danbury, Connecticut
Bob has spent almost all of his career in the consumer direct marketing, recurring revenue (subscription) field.
After five years as a product manager at MBI, Inc. (Danbury Mint, Easton Press) he was recruited to Lenox China where he spent the next decade in a variety of positions in both the consumer direct and key-account wholesale business.
After Lenox, Bob was offered the opportunity to lead a $15 million local, Norwegian-owned company that operated a book subscription called Baby's First Book Club. The company was quite distressed at the time but he recognized great potential. Four years later, Scholastic, Inc. made an unsolicited offer and bought the company. Bob and his Norwegian employer agreed to stay out of the business segment for five years and, five years later, they co-founded Sandvik Publishing Interactive, Inc (SPI).
After a failed attempt to build the new company from scratch with an entirely digital subscriber acquisition approach, SPI pursued a strategic acquisition that ultimately launched an 11-year (so far) successful run. New brands were added by acquisitions of distressed companies in 2010 and 2016 and the company is currently on the hunt to add more.
Bob is a graduate of Cornell University with a BS in Labor Relations. He and his wife Anne live in Yardley, Pennsylvania. They have a son and daughter in their 20's and are very close to the coveted empty nest. Bob spends his free time on fitness, travel and reveling in the company of a great group of long-time friends.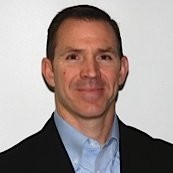 David B. Murphy Jr.
Contractors Supply Inc., Contractors Supply CCW, Inc & Contractors Supply Rental Corp.
East Providence, Rhode Island
David B. Murphy Jr. has spent twenty plus years as an entrepreneur developing, managing and growing businesses. Currently, Mr. Murphy serves as President of Contractors Supply, Inc. and Contractors Supply Rental Corp. Mr. Murphy joined Contractors Supply, Inc. in 2001 and has positioned Contractors Supply, Inc. into the premiere, full service, family owned and operated specialty distributor in the New England Construction Market.
Mr. Murphy credits Contractors Supply's expansion to continuous organic growth, as well as strategic acquisition of expansive market opportunities. The company's growth strategies have taken the East Providence-based business to a regional player with locations in Dorchester, Massachusetts, and North Haven, Connecticut.
Prior to joining Contractors Supply, Inc. Mr. Murphy worked in the banking industry specializing in the workout and restructuring of underperforming commercial loans. Mr. Murphy also served as a member of the Rhode Island State Police. Mr. Murphy has developed and continues to manage Real Estate holdings including commercial properties, student housing and Self-Storage.
Mr. Murphy has served as President of Associated Construction Distributors International and still serves on the Executive Board of the Association. He is a graduate of Brown University and holds an MBA from URI. Mr. Murphy attributes his approach to business and leadership to his days in sports where he learned the alignment of goals, vision and culture are the backbone of all high functioning teams.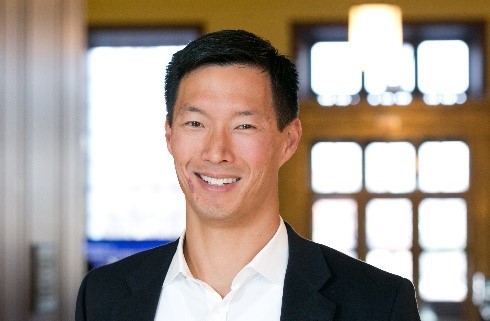 Ryan Kim
Organic Dyes and Pigments, LLC
East Providence, Rhode Island
Ryan Kim is an owner of Organic Dyes and Pigments ("ORCO"). Through his experiences at ORCO and previously, Ryan brings a broad perspective of the business impacts and opportunities available through acquisition. He also serves as a Partner at Castle Island Partners, a private investment firm that he founded in 2006 after working at Bain Capital, DLJ and Parthenon Capital. Through Castle Island and his partners, Ryan has led numerous acquisitions and currently owns three businesses, including Organic Dyes and Pigments, a specialty chemicals manufacturer which continues to grow through balanced implementation of its operating and acquisition strategies.
Ryan has over 20 years of experience in a wide range of industries, including food/beverage, industrial manufacturing/distribution, automotive aftermarket services and restaurants/retail. He lives in Newton MA with his wife and two kids, and holds BA and MBA degrees from Harvard University.
_______________
Thank-you to our sponsors for their support of the New England Business Communities