Description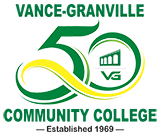 Tickets for VGCC's Seventh Annual Dinner Theater will go on sale March 25th on this page! Join us as we kickoff VGCC's 50th Anniversary celebrations with this wonderful event!
Sondheim's musical is a sophisticated and honest look at modern adult relationships. From musical theatre's most renowned composer, Company is largely regarded as a trailblazer of the dark-comedy, modern-musical genre and the winner of seven Tony Awards, including Best Musical, Best Score, Best Lyrics and Best Book. On the night of his 35th birthday, confirmed bachelor, Robert, contemplates his unmarried state. Over the course of a series of dinners, drinks and even a wedding, his friends – "those good and crazy people [his] married friends" – explain the pros and cons of taking on a spouse. The habitually single Robert is forced to question his adamant retention of bachelorhood during a hilarious array of interactions.
Company features a brilliantly brisk and energetic score containing many of Stephen Sondheim's best known songs. The strength of the piece lies in its vivid yet real characters. Every audience member will see reflections of themselves in at least one of the characters onstage.
Betsy Henderson, VGCC's Department Chair/Instructor of Humanities and Fine Arts, is the director of the play.
Tickets are $30. You will be able to choose the table and specific seats you want, at the same time that you buy your tickets online. For the best results for reserving seats at this event, please use the Google Chrome, Mozilla Firefox, or Internet Explorer 11 web browsers. The meal will be prepared by Cook Shack Catering from Louisburg, NC with VGCC's Culinary Program providing the Dessert.
MENU:
Prime Rib
Lemon Rosemary Chicken
Mixed Greens Salad
Roasted red skin potatoes with herb seasoning
Roasted vegetables
Dinner Rolls
Beverages: Sweet and unsweet Tea, Citrus water.
Anniversary Cake will be served at intermission


Sponsors


Vance-Granville Community College gives many thanks to Kilian Engineering, Inc. who is our presenting sponsor of the dinner theater this year. We also want to thank the many other sponsors that are supporting VGCC's 50th anniversary celebrations and events.
Mr. Bob Hubbard, Vanguard
Mr. and Mrs. Hut Wester, Vanguard
Duke Energy, Vanguard
Mr. and Mrs. John Nelms, Vanguard
Altec, Vanguard
Guild Gift Gallery of Maria Parham, Vanguard
Henderson Fruit and Produce, Vanguard
Mr. and Mrs. Bob Nelson, Patron
JM White Funeral Home, Patron
Mr. and Mrs. Julius Banzet, Patron
Ms. Janet Mills, Benefactor
Mr. and Mrs. Marshall Tanner, Benefactor
Hicks and Wrenn, PLLC, Benefactor
Mr. and Mrs. Randolph Baskerville, Benefactor
Mr. and Mrs. Josh Towne, Benefactor
Katharine Horner, Benefactor
Phillips Dorsey Thomas Waters & Brafford, P.A., Benefactor
Certainteed, Benefactor
Ms. Ruth Brummitt, Benefactor
Nathan Fleming, Benefactor
Mr. and Mrs. Jim Crawford, Benefactor