Description
A brilliant idea is not enough to become entrepreneurs, you have to learn how to work with others, how to do business within and outside your company's boundaries and get to look out for solutions to cope with the continuous need for funds.
---

Learn-by-doing in this 6 hours full immersion class that will introduce you to the StarBoost Methodology®, giving you rock-solid basis in start-ups' legal, strategy and management best practices.
The "Company Creation" workshop will teach you how to develop a project with a committed and multidisciplinary team, using limited financial resources, improving your company stability and increasing your chances of success.
Our main goal is to support founders and pre-incorporation projects, by giving you a comprehensive set of tools to be used in the development of your business idea, starting your company off on the right foot.
---
One day to lay out a plan for the development of your start up idea. Learning how to structure a solid and committed team, get partners and co-founders on-board and set the basis for the future buildup!
Program:
Introduction, presentation of topics and mentors
Current scenario, general introduction to economic systems with an analysis of the new era and the business opportunities to be seized
Startup Scenarios
Critical elements of the birth phase of a company
The Meritocratic Model, reduce the capital to invest and increase the commitment of the whole team
Impact of the meritocratic model, positive consequences and possible scenarios
Do I really want to be an entrepreneur? Positive and negative aspects of being an entrepreneur
Develop your entrepreneurial style
Understand and communicate your expectations
Find the best co-founders
How to build the horizon of value of your project
Questions between founders
Comparison or points to clarify before proceeding with the development of the business plan
NDA
Protection of the idea
Constitutive documents
---


Mentors
Daniele Alberti
Serial entrepreneur, Limited Partner of 500startups, Chairman and Founder of StarBoost, co-founder of Bakeca.it, partner and co-founder of the Italian-Brazilian Global company Planet Idea Group, partner and investor in Burro & Salvia restaurant and handmade pasta producer in London and Myanmar Strategic Holdings.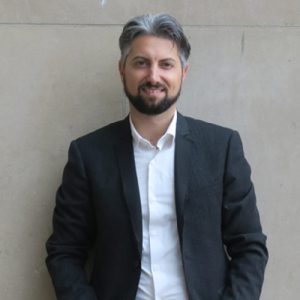 Daniele holds a Master Degree in Design (Polytechnic of Turin, Italy), and a Degree in Technology Entrepreneurship (Santa Clara University, California USA), he won a Fullbright BEST scholarship that allowed him to passionately focus on innovation and on economic models in the United States. He has developed an in depth expertise in new digital propositions, particularly in the early stage phases of development.
Daniele strongly believes that giving back and sharing his personal expertise in the tough path of building enterprises will mitigate the risks of new ventures, create a stronger ecosystem and pave the way for a better society.
Luca Zaccagnino, CFA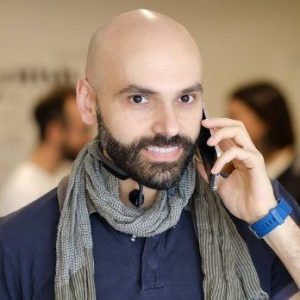 Has devoted more than 10 years to creating value in business, either in large corporations and in nimble startups. Expert in finance and capital markets, he has worked for international banks such as UBS, ABN Amro, RBS and Natwest Markets, supervising assets in excess of 3Bn€. Founder of Principio LTD and co-founder of Consortium Energia Verde SpA, he has launched ventures in 3 different continents, exploring innovative business models and forming partnerships between market leaders and newcomers. He is a mentors at Virgin Startups and Techitalia Lab in London.
Luca is a CFA charter-holder and holds a Master Degree in Engineering (Politecnico di Torino).
Further Details Here !