Como iniciar su negocio en San Francisco (How to Start a Business in San Fr...
Description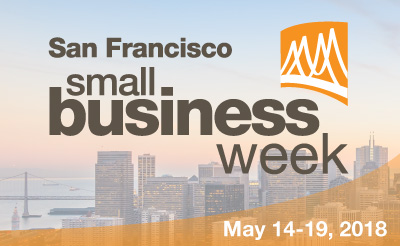 Como iniciar su negocio en San Francisco (How to Start a Business in San Francisco)
En esta clase informativa, un representante de la Oficina de Negocios Pequeños proporcionará información sobre las reglas y requisitos para comenzar un negocio en San Francisco. Aprenderá a registrar su empresa, presentar un nombre comercial ficticio y otras consideraciones importantes, tales como licencias y permisos, zonificación, y accesibilidad. También aprenderá sobre los programas y recursos para pequeñas empresas, incluso préstamos para pequeñas empresas y proveedores de asistencia técnica.
In this informative class you will hear directly from the San Francisco Office of Small Business on rules, regulations, and important considerations for starting a business in San Francisco. Learn how to register your business, file a fictitious business name, and obtain other permits and licenses. You will also receive information on city programs and resources, including small business loans, tax credits and incentives, and technical assistance providers.
Bio:
Martha P. Yáñez, Supervising Business Case Manager City of San Francisco

Martha Yáñez es Supervisora y Gerente de Casos Comerciales del Centro de Asistencia a la Pequeña Empresa de la Oficina de la Pequeña Empresa de la ciudad. El Centro de Asistencia a la Pequeña Empresa es el punto central de la ciudad para información y asistencia de pequeñas empresas, brindando asistencia individualizada en la administración de casos, incluso información sobre licencias y permisos necesarios, asistencia técnica, opciones de financiamiento y otros recursos comerciales. Martha tiene más de 15 años de experiencia trabajando en el gobierno de la ciudad proporcionando asistencia a pequeñas empresas.
---
---
---
---
---
---
---
---
---
---
---
---
---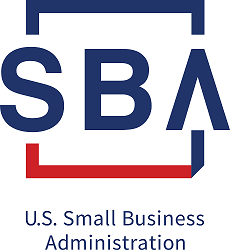 Thank you for interest in this event and for sharing it with others who might be interested.
Should you need to cancel your reservation, please return to Eventbrite and cancel your ticket there or email sfomail@sba.gov to let us know that you won't be attending. This saves us money in printing costs and reduces the environmental impact of our courses.

We host hundreds of events for small business owners each year – to see other upcoming events in our center please visit sbatrainings.eventbrite.com.
Sincerely,
San Francisco SBA Entrepreneur Center
SBA's posting of events is not an endorsement of the views, opinions, products, or services of any cosponsor or other person or entity. All SBA programs or cosponsored programs are extended to the public on a nondiscriminatory basis. Reasonable arrangements for persons with disabilities will be made for SBA events, if requested at least 2 weeks in advance. Call 415-744-6820 or email sfomail@sba.gov.
Co-sponsorship Authorization #18-0912-39
---
---
---
---
---
---
---
---
---
---
---
---
---
FAQs
How can I contact the organizer with any questions?
Call 415-744-6777 or email sfomail@sba.gov.
Do I have to bring my printed ticket to the event?
All events during San Francisco Small Business Week are seated on a first-come-first-serve basis. We highly encourage attendees to both register early and arrive early.
How do I get to the San Francisco SBA Entrepreneur Center?
The San Francisco SBA Entrepreneur Center is located on 455 Market Street in Suite 600 on the 6th floor. The front desk can provide directions to our floor or the elevators. There are no special requirements to enter the building. The closest public parking garages are located on Fremont or Mission Streets. The parking vendor in this building is ABM Parking. This vendor closes at 8PM. The nearest BART stop is the Montgomery Street Station. For detailed travel planning please visit 511.org