Description
A FREE SHOWCASE!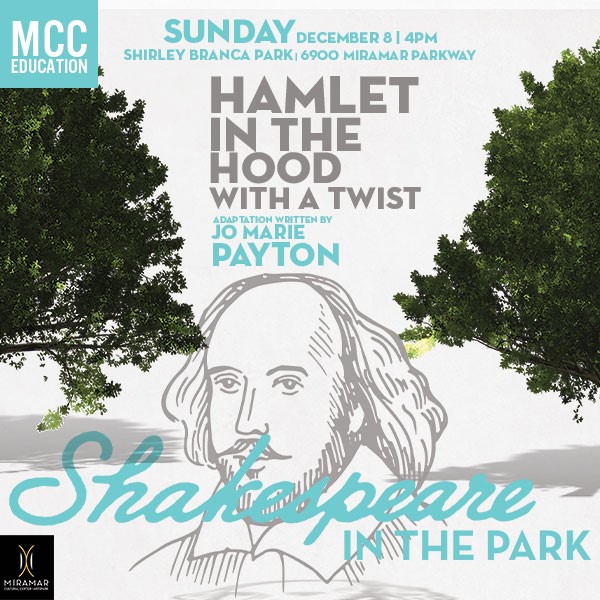 SHAKESPEARE IN THE PARK feat. HAMLET IN THE HOOD
DATE: DECEMBER 8, 2019
TIME: 4 PM
PLACE: SHIRLEY BRANCA PARK. 6900 MIRAMAR PARKWAY, MIRAMAR, FL.
MCC Community Theatre is putting on its first performance of the season at Shirley Branca Park.
Our dedicated Community Theatre youth will present Shakespeare in the Park: Hamlet in the Hood produced by JoMarie Payton! Enjoy an afternoon in the park and watch the Miramar Community Theatre put on a one of a kind free performance filled with comedy and fun for the entire family! Come 30 minutes early and enjoy free face painting for children 12 and under! Don't forget your lawn chairs!