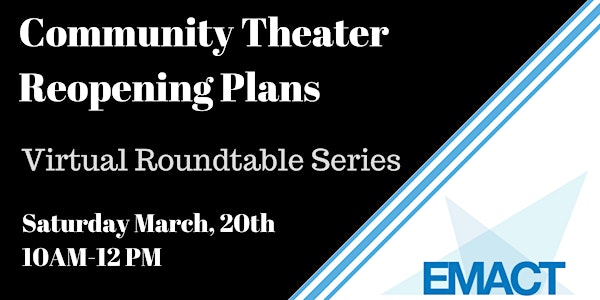 Community Theater Reopening Plans - Roundtable Discussion
Let's talk about reopening our theaters!
About this event
Join us for our next in our series of roundtable discussions. We are getting closer and closer to being able to reopen our theaters! Let's discuss our reopening plans, developing best practices, and how the Massachusetts reopening guidelines apply.
Presenters: EMACT Board Members
Audience: We encourage attendance by members of your theater's Board of Directors or others in leadership positions.
Admission: Free for all EMACT members, Past, Present, and Future!
Some of the topics we'll discuss:
What are your theater's reopening plans?
Developing reopening best practices
Massachusetts Reopening Guidelines