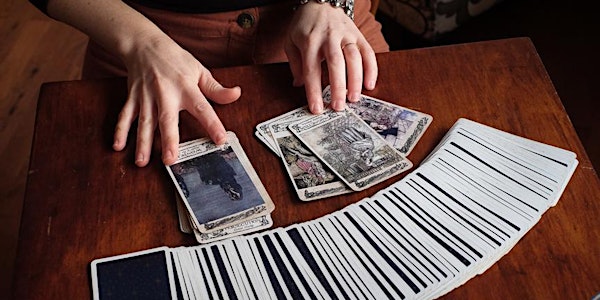 Community Tarot - Tarot Study and Practice Group
Community Tarot gathers virtually once a month to practice reading skills, learn new techniques and inspire each other. Open to all levels.
About this event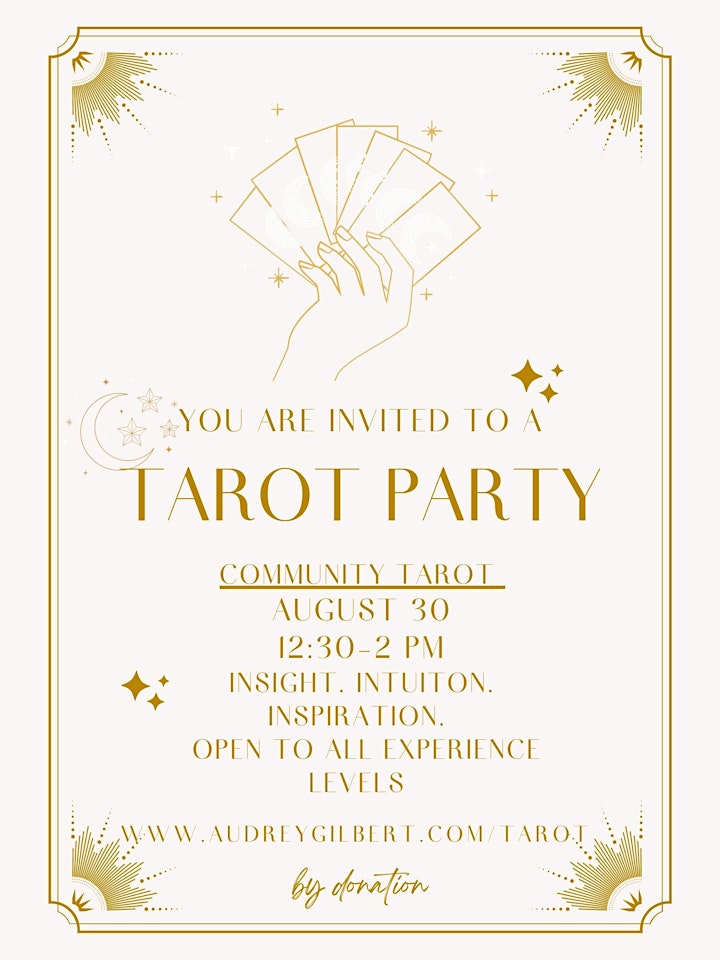 Tarot is for Everyone!
This is a low key, inclusive Tarot community, open to all levels, from newbies to professionals.
We typically enjoy discussion topics, practice readings, and skill building exercises. All decks welcome, however most topics and exercises based off of Waite-Smith style decks.
Meetings are offered at no cost, although donations welcome to support and sustain the group.
Each month we have a different theme and discussion topic as well as hands-on tarot reading activity we do together.
Bring a deck, a journal, a yummy drink, and an open mind.
If you're totally new to Tarot, come and learn! And if you're a seasoned reader already, come and re-energize your practice! I've been reading for over 20 years, and yet I find I learn something new every Community Tarot meeting.
Please register in advance via this link to receive invitation and meeting link.
https://us02web.zoom.us/meeting/register/tZYqc-ugrT4jGtdEE448Fi4ec7Niap4b_YQ-
Hosted by Audrey Gilbert.
Audrey is a hypnotist, coach, herbalist, writer and professional tarot reader. She graduated from Yale University and taught literature and poetry before delving into healing arts and becoming certified as an herbalist and hypnotist. She has been reading tarot for almost two decades. She is owner of Holistic Hypnotherapy, her private healing practice in which she integrates tarot, plant medicine, and trance states for a unique and powerful healing experience she calls "entraceworks". Whether she's working with individual clients and groups, or mentoring newly certified practitioners, she enjoys using the tarot archetypes and plants to help everyone access their intuitive wisdom, and to experience the therapeutic benefits of nonordinary states of consciousness. She believes everyone has the ability to initiate self-healing, but also that trusting, deep relationships within one's community and the greater environment are the foundation of true and lasting wellness. She lives in the magical Catskill Mountains, where she tends to her garden, her family and her community in the Hudson Valley.
You can read more about Audrey or schedule a session at www.audreygilbert.com