Inspired by Josh McFadden's Six Seasons, we're cooking a farm-to-table meal together.
About this event
In this serial dinner club (more dates to follow!), we'll gather with friends through the seasons to chop, simmer, and roast our way to a delicious farm-to-table meal with ingredients that are grown on site and locally sourced.
In our first community dinner we'll be preparing a multi-course springtime menu together with the freshest ingredients we can find. Want to forage some ingredients together? We'll be on the lookout for the emergence of ramps, asparagus, and other tender greens to add to the table. We'll let you know what's officially on the menu the week before we gather.
There's no need to be a culinary whiz in order to sign up for this dinner. The recipes will be simple and hearty, and we'll have the guidance of two local chefs as we create the meal together. So let's sharpen our culinary skills, enjoy meaningful conversation, and celebrate the bounty of each season!
Included in your ticket price ($100) is everything needed to prepare and enjoy the meal together, as well as recipes cards for you to tackle any of the dishes we make together at home. You may, however, want to bring an apron for the cooking time : )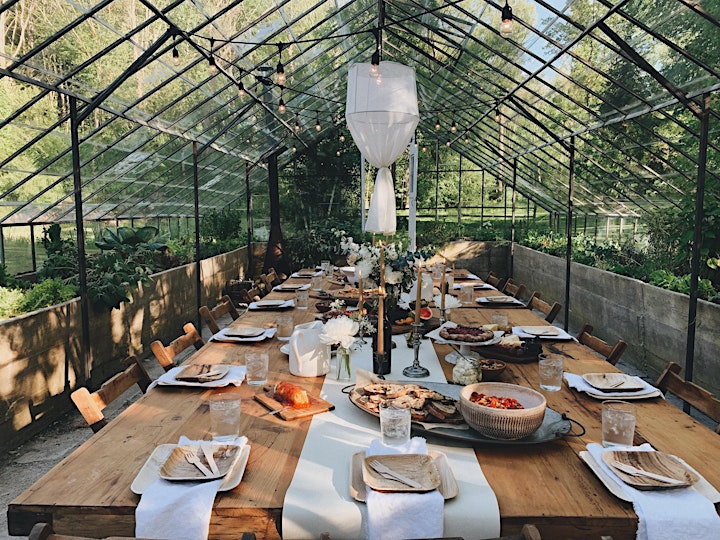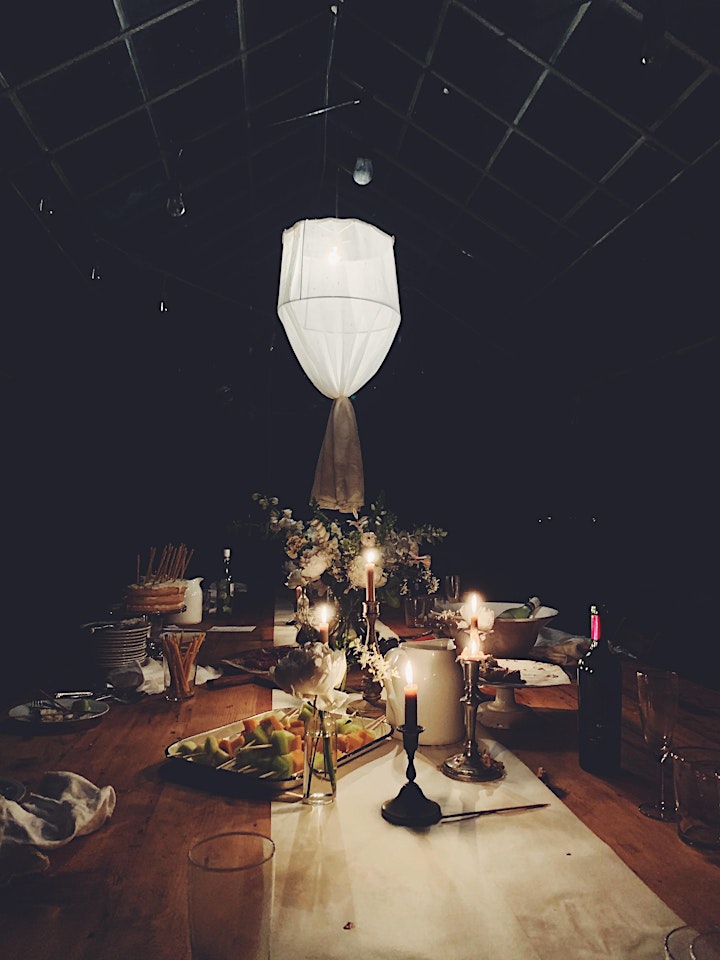 the glass house
It's our belief that we are all co-creators made for community. As such, we have a deep need to create and to be known. It's our intention that the gatherings we convene would serve to inspire and enrich through the embodied act of creating (you're going to make something delicious with your own hands!), and the art of conversation (you're going to share and be known!).
Our century old glass house is a gathering space for creatives of all kinds. In a pre-pandemic world, we've hosted many different kinds of workshops here: modern wreath making, photography, relationships and the enneagram, and sourdough bread baking. And we consider it a real gift to be able to regather (safely!) with our community this spring.
We hope you'll make plans to join us this spring or summer.
Warmly,
Chris & Becky Marlink
glasshouse.community
COVID considerations
Because the pandemic is still a reality and it is unclear what future gathering restrictions will be, our gathering will be limited to 12 guests at this time. Additionally, we'll have sanitized work stations, and masks for workshop participants as needed. If you have recently been ill, are currently symptomatic, or are immunocompromised, please make plans to join us for a future event. We want to keep you and our community healthy and safe! If you become ill after purchasing a ticket or have a known COVID exposure, just let us know and we'll offer a complete refund.