This is a meditative experience whereby you "bathe" in the sounds and vibrations produced by different vibrational instruments.
About this event
Join us for a community gathering to slow down and reset your nervous system. We will first connect then start the sound journey with a short guided meditation, then we will progressively dive deeper into the sound experience.
This is a meditative experience whereby you "bathe" in the sounds and vibrations produced by different instruments such as crystal bowls, tibetan bowls, tubular chimes and other vibrational tools.
Through these sounds and vibrations, your mind enters a meditative and relaxed state. This brings about healing at mental, emotional, and physical levels.
✨ For Your Information:
* No experience is required.
* Cellular devices are requested to be turned off.
* Wear comfortable & warm clothes.
* Bring:
- your water bottle
- your eye mask (optional)
- your yoga mats, blankets, pillow, and anything else you want to be cozy and warm. You will be laying down for approximately one hour.
- your notebook and pen to record your experiences.
- Feel free to bring your favourite crystal or object to be cleared and charged by the sound.
Please stay home if you feel sick and connect with fleur@vibrantsoul.life
✨ Event Schedule:
Doors open,
Find your designated spot and prepare your space to settle down for the sound journey.
Then we will connect in circle and exchange about what brought us together.
Yvonne will lead us into a short breathing exercise.
Guided Meditation + Sound Journey
Raise your vibrational frequency and expand your consciousness with the support of Fleur & Yvonne's sound experience.
We will slowly ground back, connect and share our experiences with chocolate.
✨ Location: Inner Evolution Healing Center
3263 Heather Street, Vancouver BC V5Z 3K4
✨ Your investment for a heartfelt evening is $55.00
To purchase a ticket follow the link below:
https://Book-Fleur-VibrantSoul.as.me/SoundMeditation
✨ Other Informations:
- Parking available on the street
- No ticket available at the door.
- Space is limited and designated so please reserve early.
- No refunds unless the event is cancelled by the facilitator.
Hope this touched you – if you know a friend who this would resonate, please feel free to send it on to them, only make sure it's okay first as we don't want them to think it's spam. Let's take a stand and encourage ourselves and each other because we feel stronger when we know we are standing beside others.
We look forward to seeing you ❤️
Fleur & Yvonne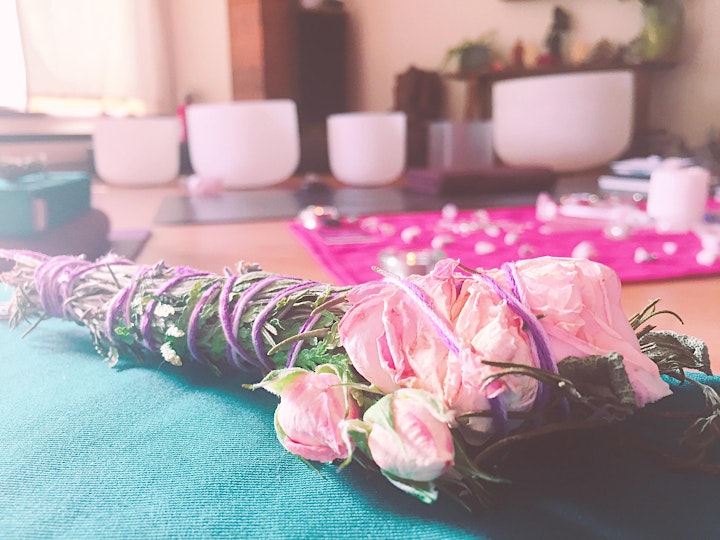 Organizer of Community Sound Meditation
Fleur Choy:
Fleur is a Certified Reiki Master, Intuitive Empath & Sound Healer Practitioner. With energy & sound healing she supports people in their growth by creating sacred spaces that shift consciousness, allowing the nervous system to reset, re-energizing the body, and releasing what is no longer needed. Fleur is available for individual healing sessions, distance treatments, custom ceremonies, workshops, and private events. She also teaches Usui & Shamanism Reiki. More information about what she does: https://www.vibrantsoul.life

Yvonne Connor:
Yvonne is a certified Breathwave facilitator and Reiki practitioner. She also works with crystal singing bowls and a variety of other instruments. She enjoys crystal gridding, writing poetry and painting in her spare time. More information about what she does: https://www.instagram.com/the_breathing_heart/