Community Sound Healing: New Moon Ceremony - Journey to Release & Abundance
Black Surf Club is partnering with Ohana Holistic Healing to provide a wellness series focusing specifically on Sound Healing and wellness.
About this event
Intro to Sound Healing Series: New Moon Ceremony - Journey to Release and Abundance
Leilani, founder of Ohana Holistic Healing, will guide you on a sacred new moon journey towards releasing limitations and setting intentions of abundance using guided meditation, curated sound healing instruments, and reflective journaling while in a safe supportive community. Discover what is no longer serving you and release it on this new moon! With a clear space, set intentions to manifest abundance during this new moon cycle!
Sound Healing is the use of sound to improve health and wellbeing.
To facilitate holistic healing, our Sound Healing uses:
-Relaxation Techniques
-Meditation
-Targeted healing sounds and frequencies
To learn more about the many benefits of Sound Healing visit: https://www.ohanaholistichealing.com/sound-healing
What to bring:
- Journal & pen
- Blanket/mat to sit or lie on
- Comfortable warm clothes
- Mug/cup for complimentary community tea time
About Leilani: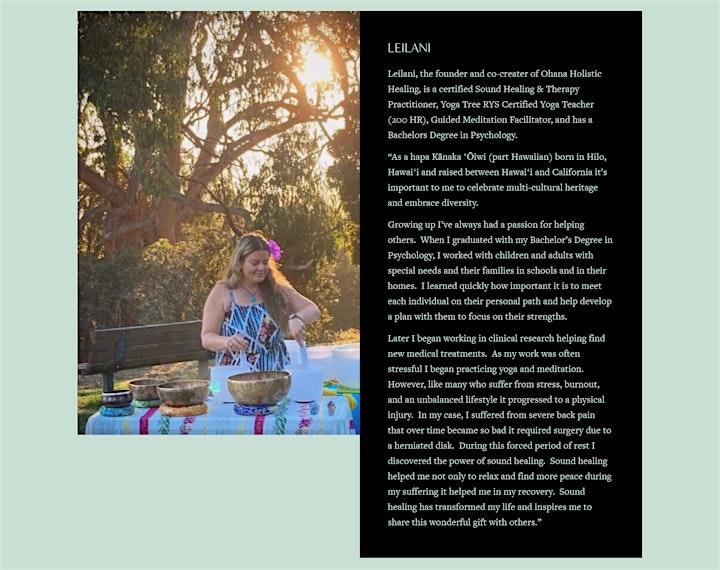 Organizer of Community Sound Healing: New Moon Ceremony - Journey to Release & Abundance