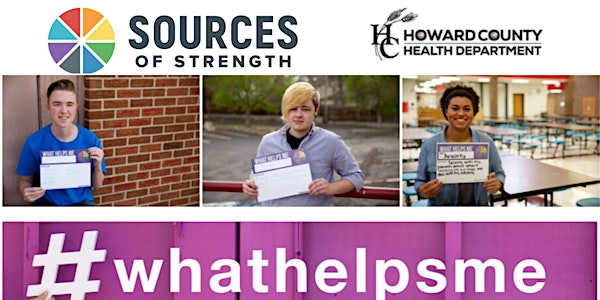 Community Sharing Session: What Helps Me
Join us on April 21st at 7 pm for an intergenerational opportunity to share stories of resilience, strength, and coping during COVID-19.
About this event
The Howard County Sources of Strength Peer Leaders are facilitating a community sharing session to hear the unique challenges faced by teens and adults over the last year. We will be sharing stories of strength and coping with the aim of reducing stigma and opening a dialogue about mental health in our community. Join us to learn ways that you can promote connection with neighbors, family, and friends.
This event is open to Howard County middle and high school students, parents, teachers, and community members. A Zoom invitation will be sent ahead of the event.