Help us celebrate and support diversity, multiculturalism and small businesses in the community while raising funds for Sexism in the City!
About this Event
Hello everyone,
Thank you for your support! With the rising number in COVID cases and recent ban on events and gatherings, I have to regrettably move to plan C. I still want to have a fundraiser to help get out the main message of the film, building a positive self body image. As I cannot live stream as that is a group of people in a place, I am editing a video with the designers and vendors doing mini-interviews about who they are, what is their business and message and why they are participating in this event. These videos are self taped and sent to me to edit together to be safe and follow COVID regulations.
I am also having the models send in videos of them modelling the clothing so you can see what it looks like on. I will edit their videos into one. Sunday, I will post both videos along with pictures and descriptions of the designers and vendors apparel/product's for you to see and have a chance to do some online last minute shopping.
Adrian LaChance also sent me a video of him performing a Pow Wow dance that I will post. I will also have a video of Sissy Thiessen Kootenayoo performing a Jingle Straight Dress dance to post.
I will have my email up for you to email me your orders and will send a receipt to you and one to the designer or vendor that will show what is going towards the making of the film!
I know this is not the same as a live event, but better safe than sorry. Lastly, I will post pictures of the silent auction items for people to email me their bids on. Thank you so much for your support and interest!
The facebook event page link is below:
https://www.facebook.com/events/642087113154942
Kind regards,
Ecko Lai
Due to COVID, we will have two shows. I can only advertise one time. The shows will be on the same day. The show times will be:
10am-1pm
2-5pm
We will sanitize everything down from 1-2pm for the next group to come in!
As an emerging film producer, writer, and performer and recently, mother, my attention has been caught by the challenge we all face as parents with the ramp of advertising around the objectification and sexualization of our children. "Sexism in the City" explores these topics in a light hearted manner akin to watching an episode of "Friend's."
Covid compliance will be in effect:
At the enterence, there will be a COVID questionaire, gloves, masks, and hand sanitizer
Inside we will have hand sanitizer stations and seating provided
The event will include the following:
A collaborative fashion show
Featuring Stephanie Harpe, a spokesperson for Missing and Murdered Indigenous Women - she will talk to us about a new upcoming workshop she will be offering and is advertising her new band t-shirt
Adrian LaChance and his children, the Running Thunder Dancers will perform a Pow Wow dance
Sissy Thiessen Kootenyaoo, owner of Wase Saba Experiences, will perform a straight jingle dress dance followed by talking about the healing aspect of the dance
DLai, a local R&B musician will showcase a new music video
There will be a silent auction, in thanks to local businesses, followed by a mini-Christmas Market
There will be a station where free hot chocolate, coffee, bottled water and granola bars will be offered
My goal with this fundraiser, is to give back to the Edmonton community by bringing a positive message forth through story telling and showcase local artists and businesses.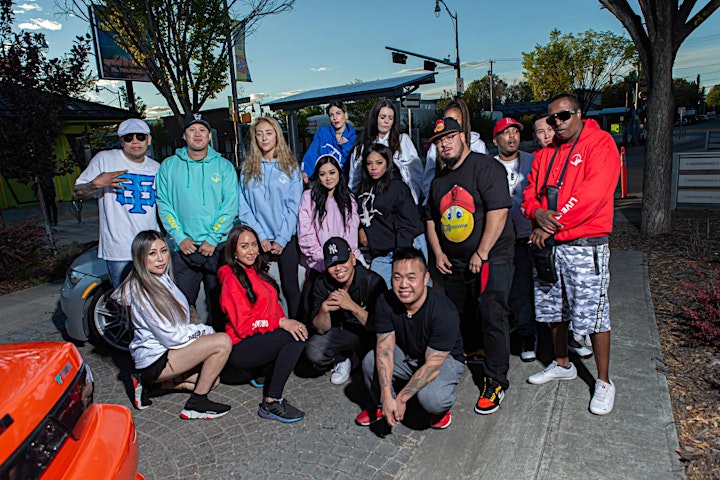 The above photo is from our first fundraiser for "Sexism in the City" courtesy of Ernest Agustus with Studio E. Photography and Joanne Cholak. The designers in the above photo will also be involved with this fundraiser!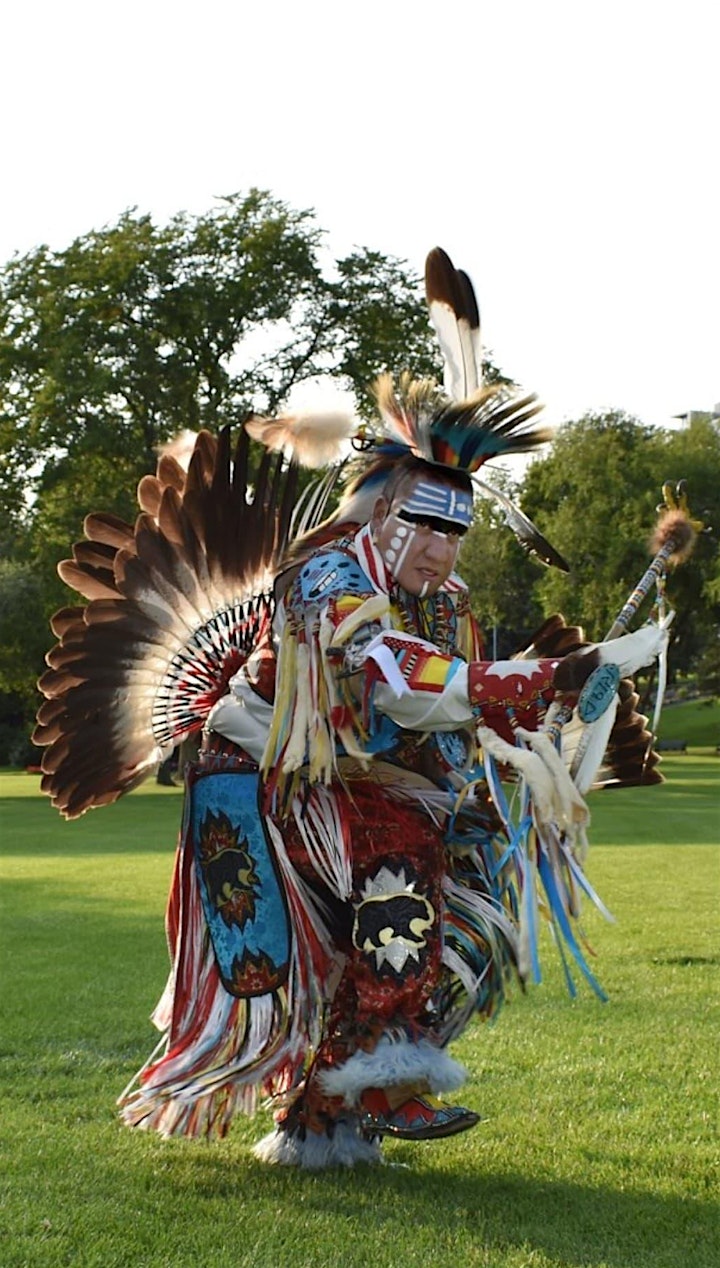 Adrian Foureagles Dancing LaChance.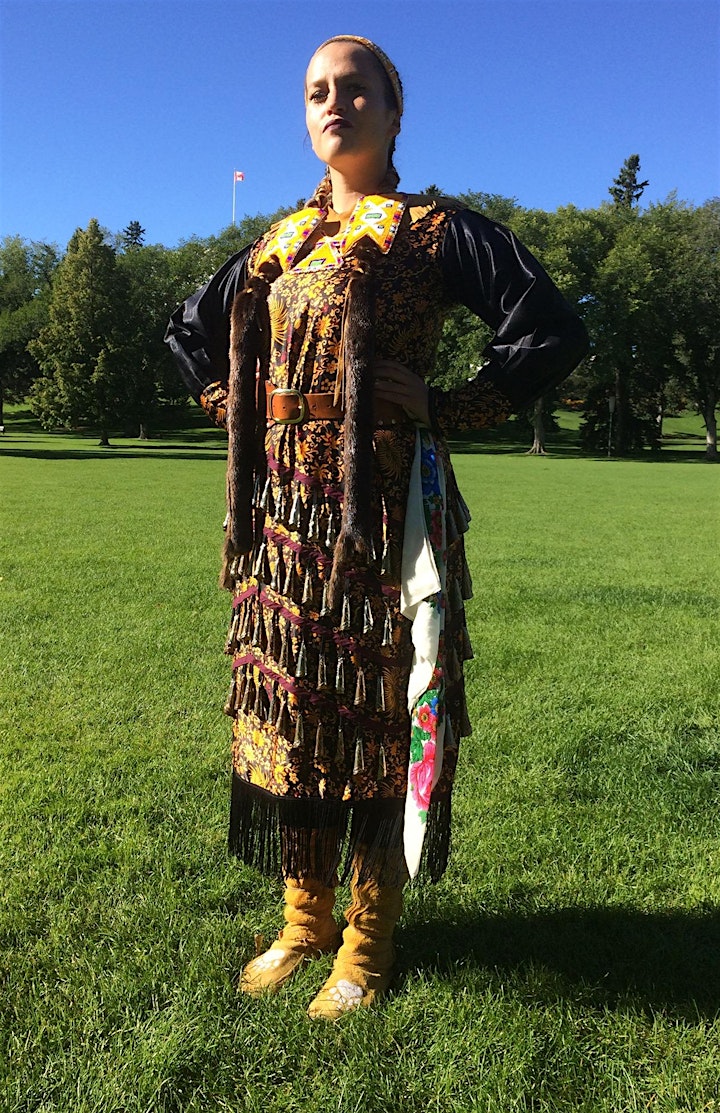 Sissy Thiessen Kootenayoo.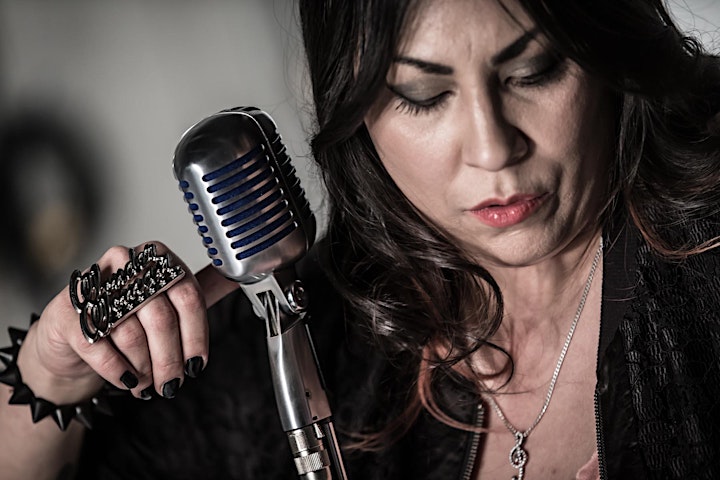 Stephanie Harpe from the Stephanie Harpe Experience and spokesperson for Missing and Murdered Indigenous Women.