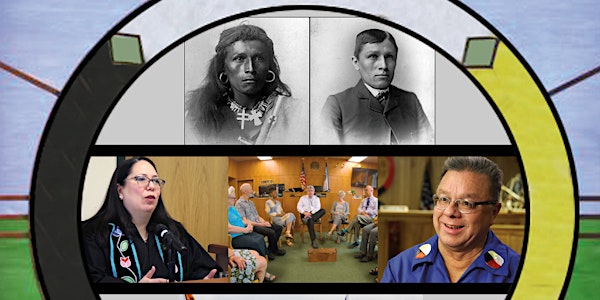 Community Screening: Warrior Lawyers: Defenders of Sacred Justice
Join us for a community screening and talkback with the film's director
About this event
Synopsis: 'Warrior Lawyers: Defenders of Sacred Justice'
'Warrior Lawyers' (2021) is a one-hour PBS documentary that is particularly timely and relevant given our country's current reckoning with racial inequity, institutional racism and social injustice.
The program focuses on the stories of Michigan Native American Lawyers, Tribal Judges and their colleagues who work with Native Nations and their citizens to achieve Sacred Justice. These unseen role models strive daily to address and resolve unique and complicated historical, governmental, legal, judicial and social welfare issues, which are most often rooted in discrimination, historical trauma and cultural destruction.
Come take a journey into past and present day Indian Country to learn of untold stories that shine a light on Native Americans rising up to create a new path for today and for the next Seven Generations.