Actions and Detail Panel
COMMUNITY PRESENTATION ---> Erin Walsh, M.A.
Mon, May 22, 2017, 5:30 PM – 7:30 PM CDT
Description
It's Complicated...
The Internet, social networking, cell phones, and video games are game changers for youth and families. Young people today spend an average of 53 hours a week with entertainment media, more than any other activity but sleeping. Digital technologies simultaneously unleash incredible opportunities and pose a new set of challenges for children and youth.
In this interactive and energizing presentation, Erin Walsh will use brain science, stories, and humor to explain how technology is changing the ways that children grow up, socialize, and forge their identities. Erin will help us to better understand the key ingredients for wellness in the digital age and provide practical tools and strategies that help children and youth build on their strengths.
FREE MEAL PROVIDED TO ALL WHO PRE-REGISTER BY MONDAY, MAY 15TH
FREE
Meal will be served in the commons from 5:30-6:00pm
Presentation with Erin Walsh will go from 6:00-7:30pm
We will have provided for you- Community Resources on upcoming summer opportunities!
Questions? Please direct them to:
Contact: Program Coordinator, Lana Howe
507-377-5504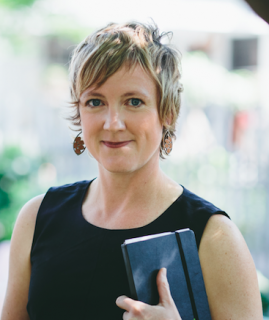 Erin Walsh, M.A.
Mind Positive Parenting®
A dynamic, knowledgeable speaker who has addressed a wide range of audiences on topics related to brain development and digital media. Erin was instrumental to the development of the MediaWise movement and enjoyed working with her father for 10 years at the National Institute on Media and the Family before creating Mind Positive Parenting in 2010. In addition to her work with Mind Positive Parenting, Erin is a speaker with the Bolster Collaborative and teaches undergraduate students at the University of Minnesota and the Higher Education Consortium for Urban Affairs where she teaches a program called Making Media, Making Change. Erin currently serves as the board chair of YMCA Camp Widjiwagan, a wilderness-based youth development program. She has consulted with schools, school districts, parent groups and other youth serving organizations throughout the country on issues related to digital media and youth. She lives in Minneapolis, MN with her partner and two young sons.
"We used to think that empathy was fully formed in childhood. But as our understanding of the adolescent brain has grown, we now know that social cognition and the complex set of skills that enable young people to consider things from another perspective, feel concern for others, and put themselves in someone else's shoes continue to grow and develop throughout the teen years." - Erin Walsh