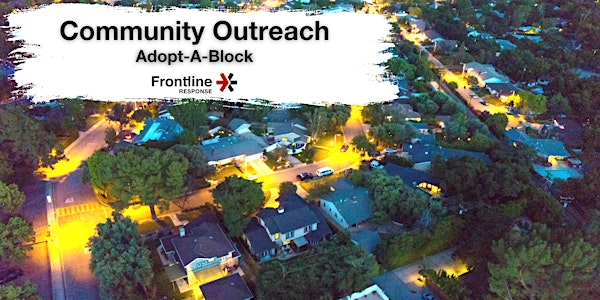 Community Outreach - Adopt-a-Block
A family-friendly volunteer opportunity to build relationships in the communities that Frontline Response's Youth Prevention program serves.
When and where
Location
Frontline Response 2585 Gresham Road SE Atlanta, GA 30316
About this event
Do you enjoy serving families in the community? This volunteer opportunity is for you. Throughout the week, Frontline Responses Youth Prevention Department, Legacy Kids, does weekly prevention-based outreach to kids in communities in both the Metro Atlanta and Dekalb County area. Saturday's Adopt-A-Block volunteer opportunity is a chance to come alongside Frontline and further develop relationships with the families and serve them in practical ways.
Volunteers gather together to learn more about the outreach and community we are serving. From there we will drive to the community where we will go door to door, distribute food bags, and connect with children and their families through building relationships. This is a family-friendly event! School-aged children are welcome to serve with a parent or legal guardian.
Volunteers under the age of 18 who would like to serve will need to have a parent or legal guardian complete a Parental Consent Form.
For more information, contact Kemberly English at volunteer@frontlineresponse.org. Can't wait to serve our community together!
Volunteer Responsibilities
Door to Door Team
1. Door Knocker
2. Invite the community to participate in field day
3. Note Taker | Write down specific needs of the household. Legacy Kids Team will follow-up
4. Food Distributor
5. Join Field Team after we have knocked on all the doors
Field Team
1. Set-Up
2. Registration Table - Sign Up kids who come to the field
3. Oversee Games and Activities - Volunteers will learn more details about the games|activities during orientation
4. Oversee | Participate in Sports Station
Frontline Response is a faith-based non-profit organization, whose mission is to be on the frontlines everyday rescuing men and women out of sex trafficking and homelessness and provide prevention programs for the youth in our community. To learn more about Frontline Response go to https://www.frontlineresponse.org