Sales Have Ended
Registrations are closed
Time has run out. Please try again. Thank you.
Sales Have Ended
Registrations are closed
Time has run out. Please try again. Thank you.
Description
Dr. Premilla Nadasen, Associate Professor of History at Barnard College, will lead a panel discussion on contemporary activism in the Corona/East Elmhurst area. Issues to be explored include the organizing of domestic workers and recent immigrant communities.
Panelists
Christine Yvette Lewis
Secretary/Cultural Outreach Coordinator, Domestic Workers United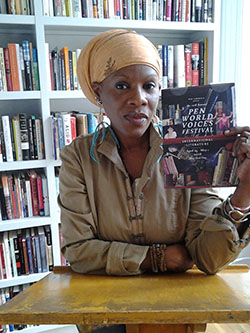 Christine Lewis is a "Jill" of many trades. She is an activist/leader/advocate/member/secretary/cultural organizer with Domestic Workers United, whose members are nannies, housekeepers and elderly caregivers, primarily immigrant women of color. For the past 14 years, she has contributed to the domestic workers' rights movement by encouraging art and culture as strongholds in the work for social justice. A multi-disciplined performing artist, Christine has pulled from her Calypsonian roots and skills as a steel-drum player, spoken word artist and published poet to get her message out. Christine has helped forge partnerships with institutions like The Public Theatre, and also organizes the Poetry Writing workshop with the Pen World Voices International Literature Festival, giving first-time writers the opportunity to share their work.
Dr. Tamar Carroll
Assistant Professor of History and Program Director of Digital Humanities and Social Sciences, Rochester Institute of Technology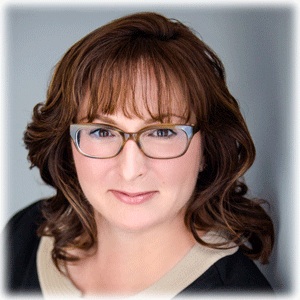 Tamar Carroll is an Assistant Professor of History and Program Director of Digital Humanities and Social Sciences at Rochester Institute of Technology. She is the author of Mobilizing New York: AIDS, Antipoverty, and Feminist Activism, published by the University of North Carolina Press in 2015. Carroll co-curated the exhibit, "'Whose Streets? Our Streets!': New York City, 1980-2000," on view at the Bronx Documentary Center through March 5, 2017, along with the companion website www.whosestreets.photo.
Narbada Chhetri
Director of Organizing and Advocacy, Adhikaar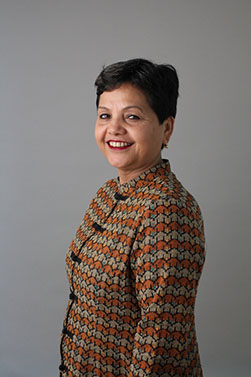 Narbada Chhetri leads the workers' rights program at Adhikaar, advocating for the rights of the community's sisters and brothers and assisting with access to services. She led Adhikaar in successfully campaigning for the New York State Domestic Workers' Bill of Rights and currently represents Adhikaar on the National Domestic Workers Alliance board of directors. She completed the 2012-13 Union Leadership Institute at Cornell University and the 2014 Coro Immigrant Leadership Program. Prior to coming to the U.S. in 2006, Narbada worked as a human rights activist in Nepal for 15 years. She currently lives in Woodside, Queens, with her daughter.
Linda Oalican
Co-Founder and Executive Director, Damayan Migrant Workers Association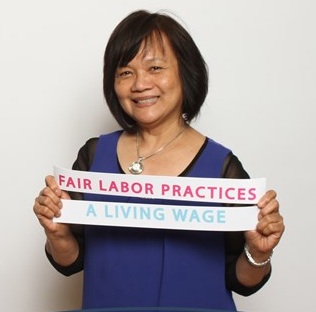 Linda Oalican is the co-founder and executive director of Damayan Migrant Workers Association. She went to the University of the Philippines and worked as a community development specialist with the National Housing Authority of the Philippines for 14 years. As a previous domestic worker herself, Linda offers a unique perspective on the economic framework of the global and feminized migration of domestic workers, particularly that of Filipino women. With this framework, she led Damayan in developing innovative strategies to provide services, empower low-wage Filipino women and lead the campaign against labor and human trafficking at the local and international level.
Moderator
Dr. Premilla Nadasen
Associate Professor of History, Barnard College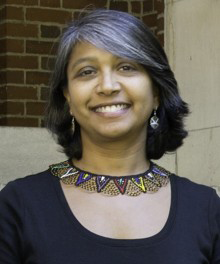 Premilla Nadasen is an Associate Professor of History at Barnard College and a scholar-activist who writes and speaks on issues of race, gender, social policy and labor history. She is most interested in visions of social change, and the ways in which poor and working-class people, especially women of color, have fought for social justice. She has published extensively on the multiple meanings of feminism, alternative labor movements, and grass-roots community organizing. She is the author of two award-winning books, Welfare Warriors: The Welfare Rights Movement in the United States (Routledge 2005) and Household Workers Unite: The Untold Story of African American Women Who Built a Movement (Beacon 2015), a history of domestic worker activism in the post-war period.




Main Photo Caption
A recent organizing meeting of Adhikaar, a Queens-based group dedicated to improving the lives of the Nepali-speaking community in New York City. The women-led organization focuses especially on issues such as workers' rights, immigration and social services. (Photo courtesy of Adhikaar.)
---
Tickets Purchase Policy
Queens Library programs are a free to the public. In order to make the programs available to the most number of people we are limiting general admission free tickets to 2 per individual. Multiple orders per individual are not allowed and will be cancelled. This policy ensures that no-shows are reduced and tickets are available to the most number of people.