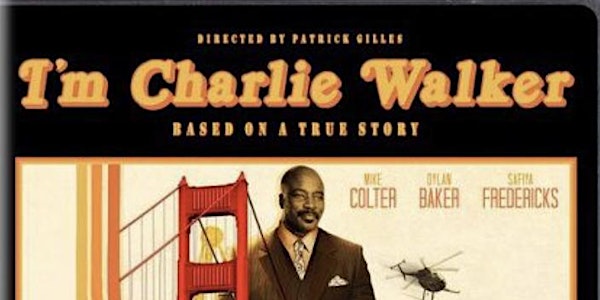 Community Movie Premiere of "I'm Charlie Walker"
Against all odds, Charlie Walker, has fought over 60 years for Black entrepreneurs to be accepted as equals in the field of construction.
When and where
Location
4705 3rd St 4705 3rd Street San Francisco, CA 94124
About this event
"I'm Charlie Walker" showcases the struggles, adversities, and triumphs, Charlie Walker faced as one of the few Black Truckers in the field of construction during the early 1970s. The film is a snapshot of the 1970s Standard Oil spill that occurred off the shores of the San Francisco Bay. Charlie with impeccable luck and a keen sense of financial opportunities was able to land a contract of a lifetime when he became the only Black to receive a contract to help with the emergency clean up of the spill. This film captures Charlie in all his fullness.
The film's executive producer, William "Bill" O'Keefe, and the film studio has generously agreed to host a Community Movie Premiere of the film, "I'm Charlie Walker" for Thursday, September 15, 2022 from 6:00pm to 9:00pm at the Bayview Opera House.
Prior to showing the film, there will be a small panel of community members sharing incredible stories about working with Charlie in Business. The film will start promptly at 7:15pm. At the age of 89, Charlie's life story and career has shape the lives of so many Black men and women in the City and County of San Francisco. He has also been the springboard in helping a new generation of African Americans enter the field of construction; which would include his beloved daughter, Yolanda Jones, who followed in his footsteps over decade ago with her own business, Yolanda's Construction Administration and Traffic Control (Y-CAT).
A native of Vicksburg, Mississippi and the son of sharecroppers, Charlie's innate confidence in himself and his ability to be his own boss helped him transcend race and racist systems created to hold him down. This film will leave you inspired and we hope it will spark a new generation of Black truckers and Construction companies.