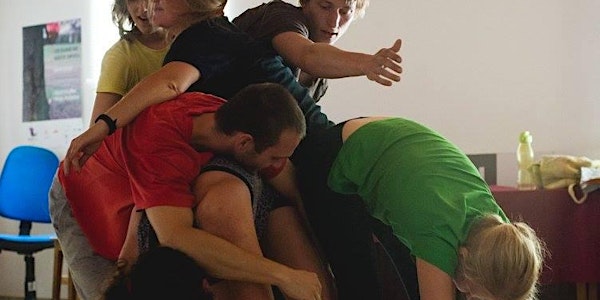 Community Movement and Theatre Workshops
Location
The Salisbury Centre
2 Salisbury Road
Edinburgh
EH16 5AB
United Kingdom
Theatre workshops based on exploration and improvisation. The aim is to help people relax and feel confident to use their bodies.
About this event
Based on exploration and improvisation, these workshops offer a safe playground to those who wish to connect with their bodies and learn how to express themselves through their movement. The aim of the workshops is to help people relax and feel confident enough to use their bodies to communicate with others, and ultimately, perform. Combining dance and physical theatre exercises with improvisation games and character development techniques, the focus of the workshops is on the process and experimenting.
Besides acting, participants will have the opportunity to explore writing and choreographing techniques, as well as singing and collective music creating. When working on storytelling and narration, participants will be encouraged to create their own stories, as well as present the narratives and themes that will emerge through the weekly sessions.
Strong emotions and difficult topics might emerge as a result of deeper exploration – the facilitator and the group will work on creating a supportive space for all to explore freely and safely.
Theatre being a collective project, majority of the exercises will be based on working in pairs, or in small groups. Participants will be introduced to working in a close contact with others in a safe and confident environment. For the ease of movement, participants will be asked to work in comfortable clothes, and with no shoes for majority of the time. If anyone has any requirements, issues or questions, please contact the facilitator privately – they will be able to help with all access needs.
Open to both those completely new to theatre and to more experienced among you.
This is a donation based event.(Nobody will be turned away for lack of funding, yet donations allow us to ran affordable events for everyone, and to support both the facilitator and the Salisbury Centre)
To donate:Either bring cash on the eveningOr Donate (using "Andrea Classes" as REFERENCE) via : www.salisburycentre.org/donate
Suggested donation: Student and Unemployed: £5-£10, Employed: £10-£15, 4 Weeks Advance: £40 (£30 concession)