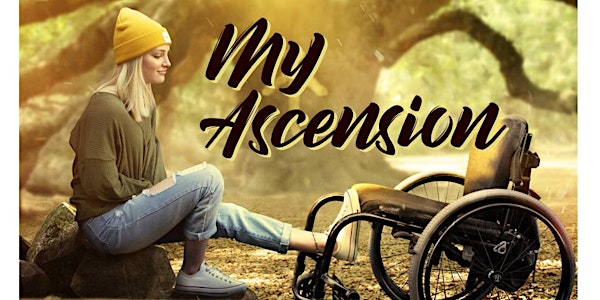 Community Mental Health Event - "My Ascension" Documentary
A suicide attempt left 16 y.o. cheerleader Emma Benoit paralyzed, but propelled her to use her painful experience to help others find hope.
When and where
Location
Veteran Resource Center and Academy 132 1st Avenue SE Winnebago, MN 56098
About this event
A Documentary to Spread Hope and Fight Suicide
20 Young People Die by Suicide Every Day in the United States. According to the National Institute on Mental Health's most current data from 2019 - Approximately 7600 young people under the age of 25 died by suicide. That's 20 young people dying every day in the U.S. alone.
________________________________________________________________________________________________
ABOUT "MY ASCENSION"
A suicide attempt left 16-year-old varsity cheerleader, Emma Benoit, paralyzed, but propelled her on a mission to use her painful experience to help others find hope, and shine more light on the fact that 20 young people die every day by suicide in the in the United States.
My Ascension is a feature length documentary that chronicles Emma's inspiring journey and quest to walk again, as she works to bring Hope Squad, a school-based suicide prevention program, to Louisiana. The film also highlights the stories of two remarkable young people who tragically did not survive their attempts, and we learn first-hand from their families, friends, school officials and suicide prevention experts about the devastating effects of suicide and what can be done to prevent it.
Following the screening, join in a community panel discussion on how mental health issues affect the community, what individuals can do to fight the stigma surrounding suicide, and support those facing mental health challenges with other local organizations and community members involved in the fight against the stigma of mental illness and suicide.
This is a FREE community event, but due to limited seating, RESERVATIONS ARE STRONGLY SUGGESTED. No childcare will be available.
____________________________________________________________________
***CONTENT ADVISORY***
This documentary is not rated. We suggest attendance for those ages 18+ or 16+ when accompanied by a parent or legal guardian.
Due to the nature of the film's content and subsequent discussions, some attendees may experience an emotional response to language and descriptions of abuse, sexual assault, trauma, drug/alcohol use, childhood and adult mental illness symptoms and suicide, whether or not you have experienced any of these situations yourself.
We suggest you speak with a licensed mental health professional to discuss if events of this nature are right for you, proper grounding techniques and creating a plan of wellness before attending this event or any event that discusses trauma and suicide.
Certified Peer Support Specialists will be on hand throughout the evening, available for anyone who is in need of emotional support.
If you or anyone you know is considering suicide or self-harm, or is experiencing anxiety, depression, is upset, or needs to talk, there are people who want to help:
National Suicide Prevention Lifeline: 1-800-273-8255 (Veterans press '1')
The Crisis Text Line: text MN to 741741 from anywhere, anytime, 24/7
The MN Farm & Rural Helpline: 1-833-600-2670, press '1'
The Trevor Project (LGBTQI+): 1-866-488-7386
___________________________________________________________________
This screening is made possible by the generous sponsorship of:
VETERAN RESOURCE CENTER & ACADEMY
________________________________________________________________________________________________
COVID-19 HEALTH AND SAFETY
While we look forward to this special event, the health and safety of our community remains our top priority. We will be asking for adherence to current MN Department of Health, and Federal CDC guidelines that are in place on the date of the event.
Also, please do not attend the event if you are experiencing any of the following symptoms:
• Cough
• Shortness of breath
• Sore throat
• Muscle Aches
• Headache
• Chills/Shaking
• Lost sense of taste/smell
• Fever greater than 100.4°F
Thank you for your cooperation in this matter!